Hello everyone,
A short update with head and portrait studies I did these past days, both digital and analog. I'm writing some notes next to them so I can remember certain shapes or lines more quickly. I'm also planning to bundle them into some kind of 'reference sheet' so I and you can use it as a reference. That will be something to do once I get better at drawing these.
Thanks for watching!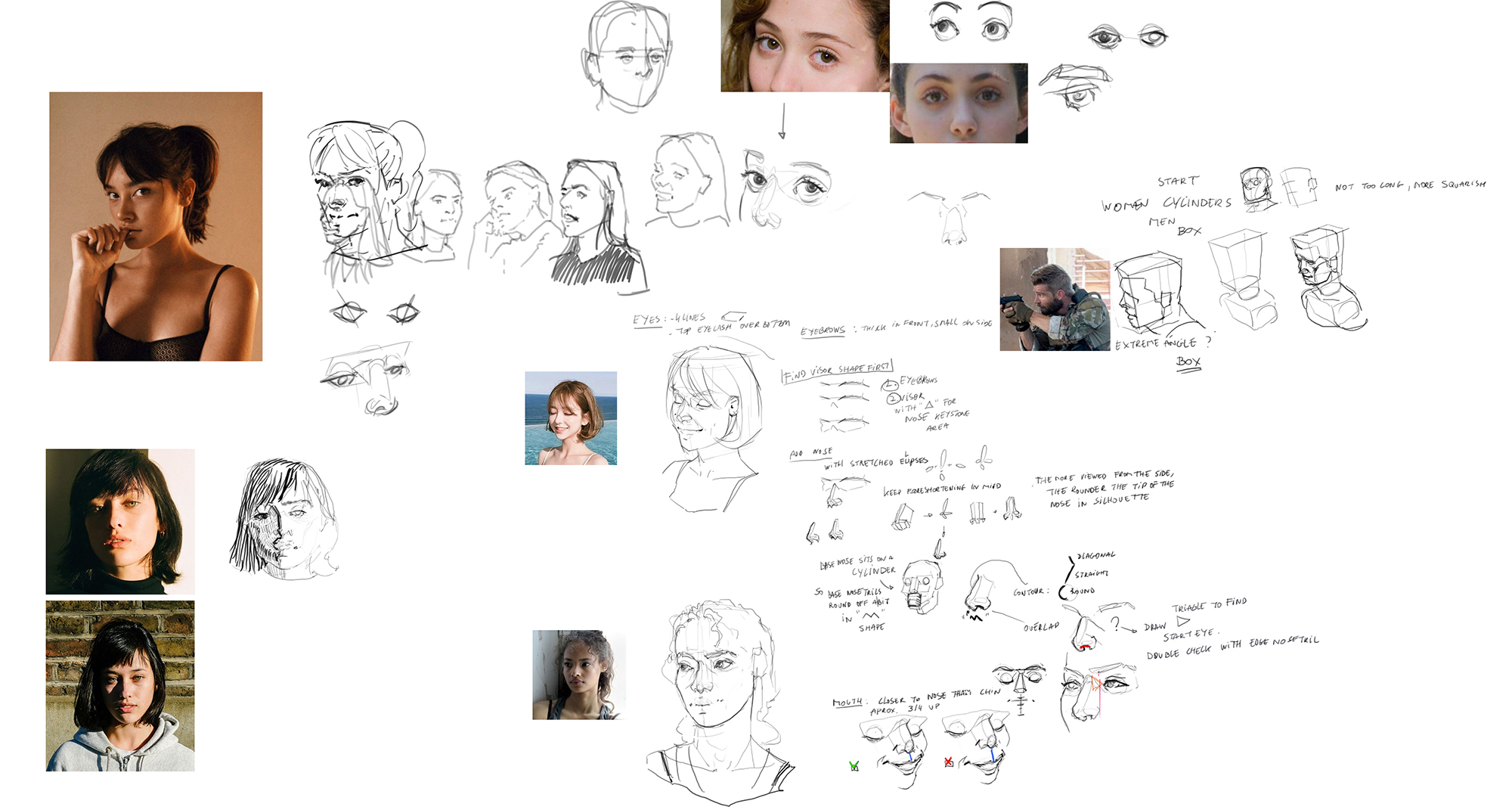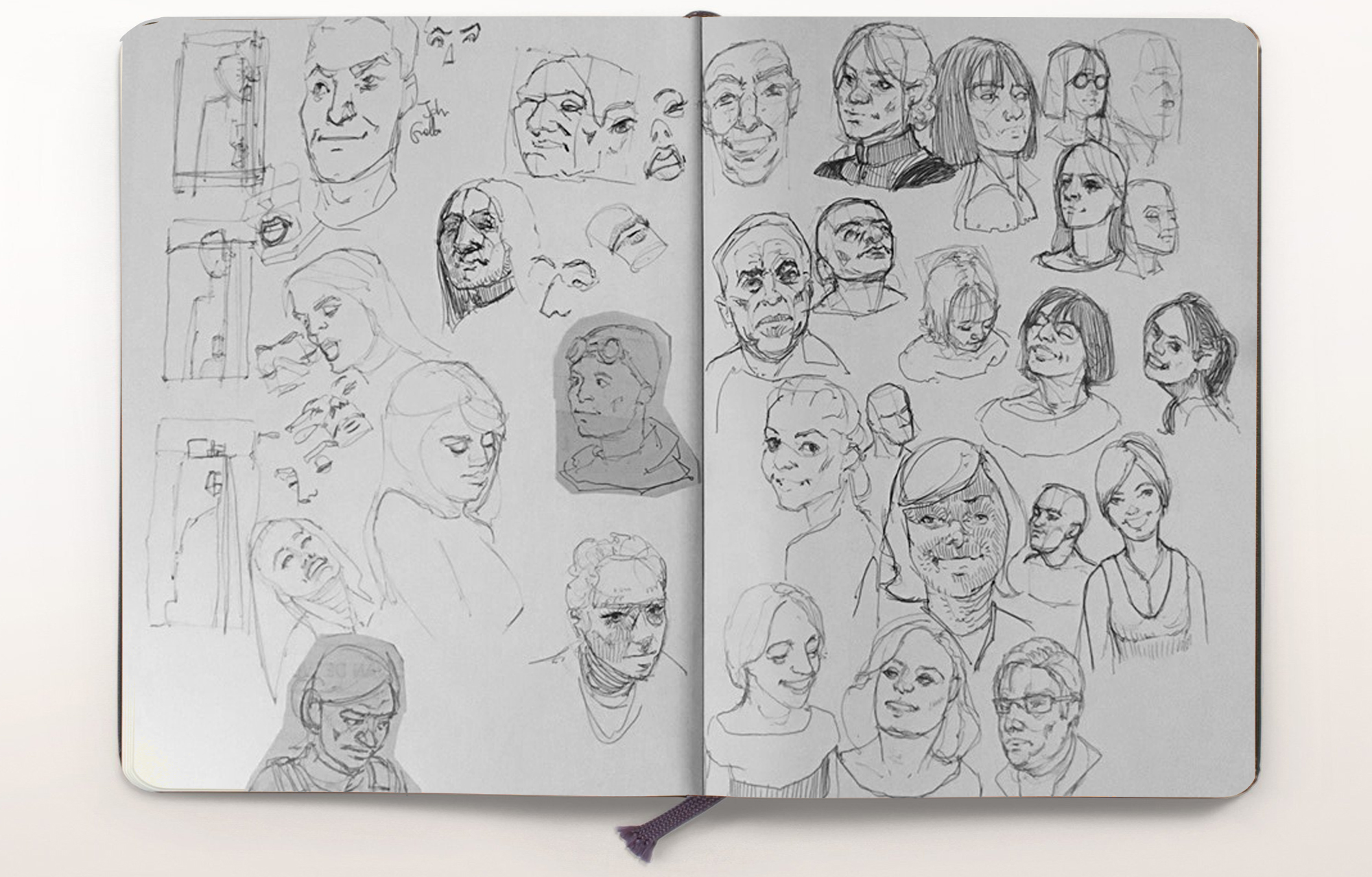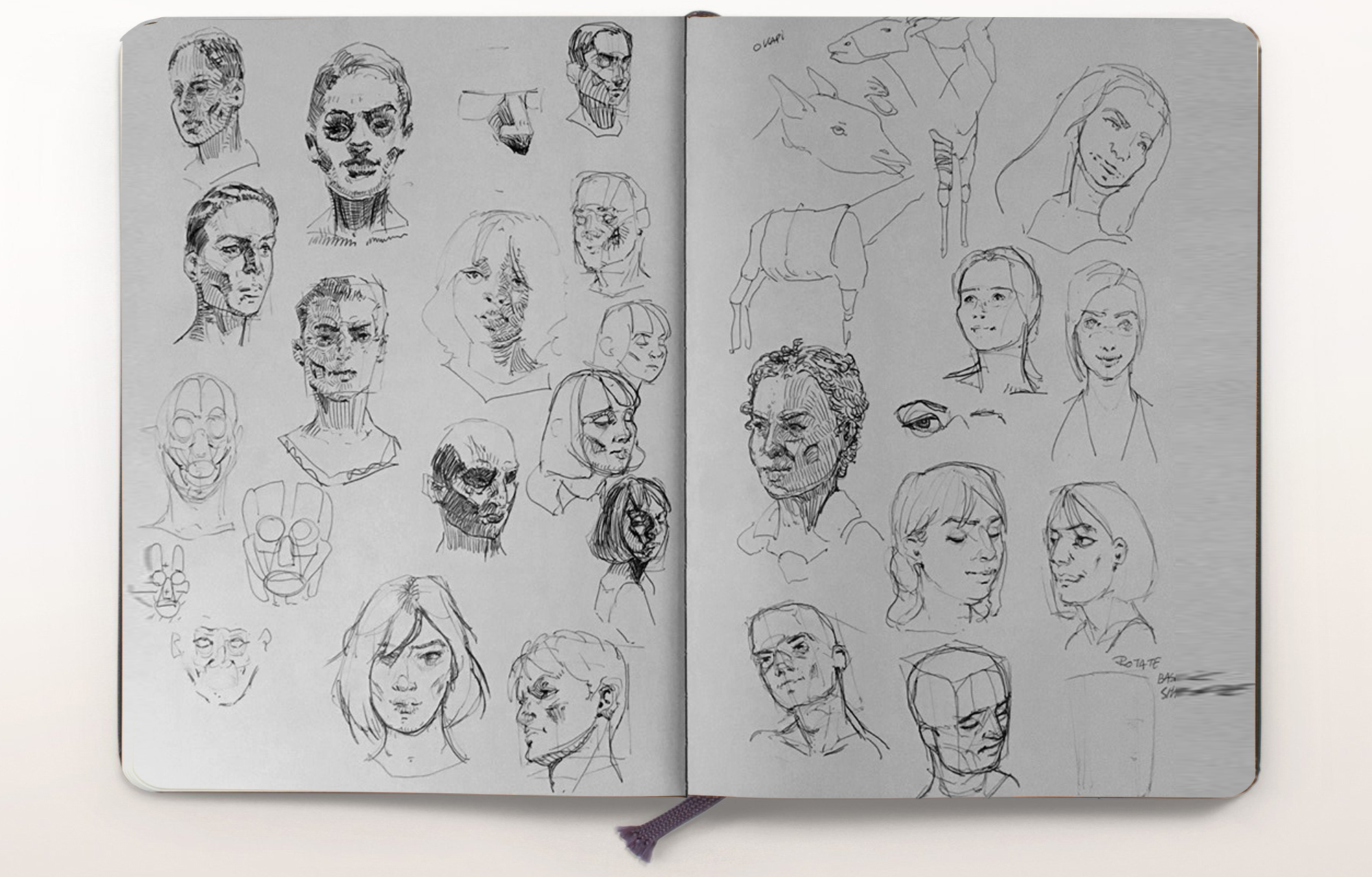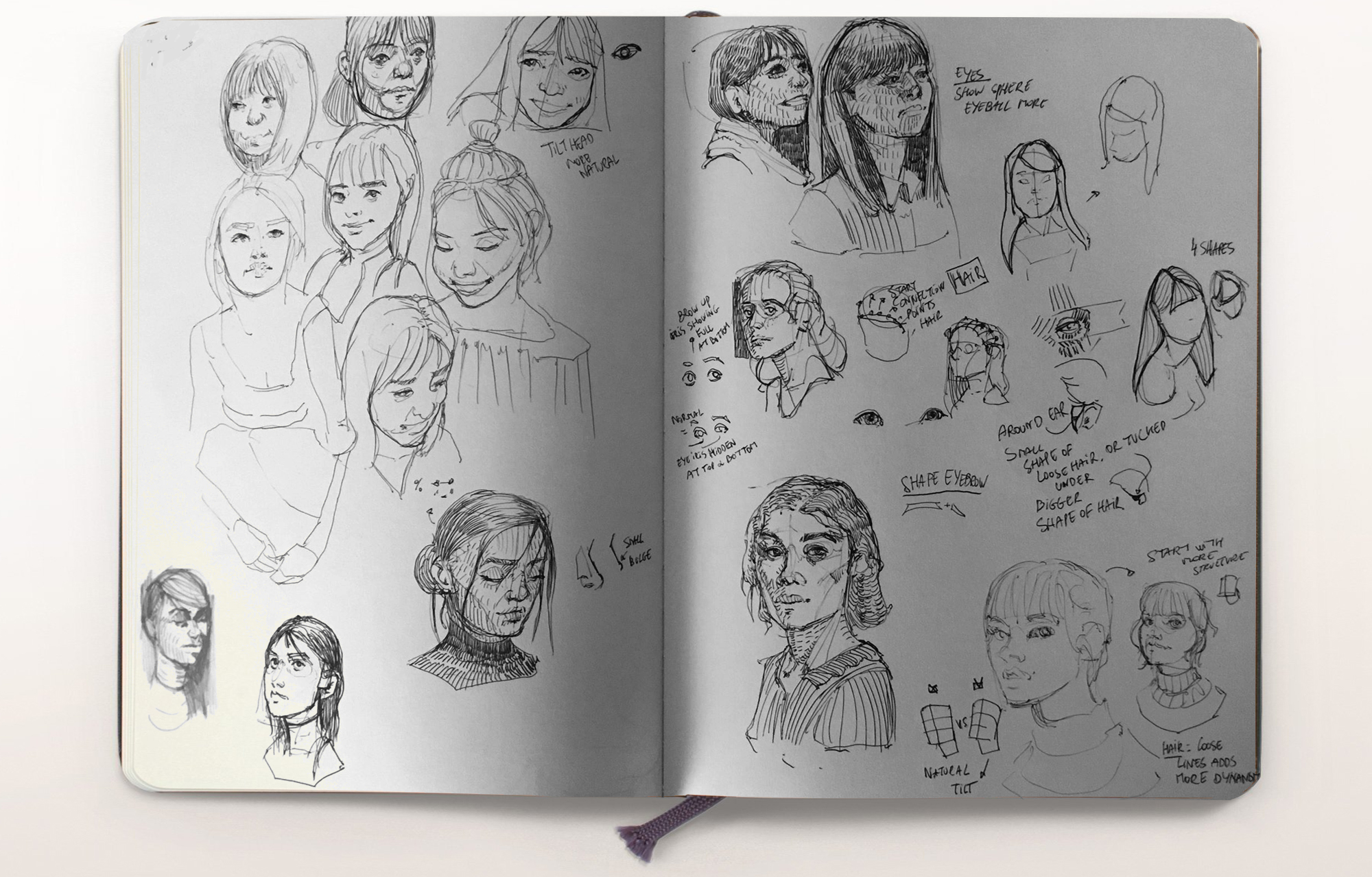 Please consider sharing my blog!