Hi everyone,
In the summer of last year I was asked by my Digital Arts and Entertainment alumnus Simon Verstraete, Technical Artist for SideFX Houdini, to help him concept how a futuristic Amsterdam-like city could look like.
My task:
Create a global view of the city
Design it's market area
How the city is dealing with the rising water levels and it's nearby factory
Create a key painting for the market-area
For this project I took a macro to micro design approach (large towards small / rough towards detail). More information on the project, the tools used and full team credits can be found on the SideFX project page 
PHASE I – CITY CONCEPTS
Under the supervision of of Simon and Frederik A. Plucinski I started with a global take on the city first. I came up with four different cities and mood boards. The general story had a factory outside the city that pollutes the area so that was a constant in each concept.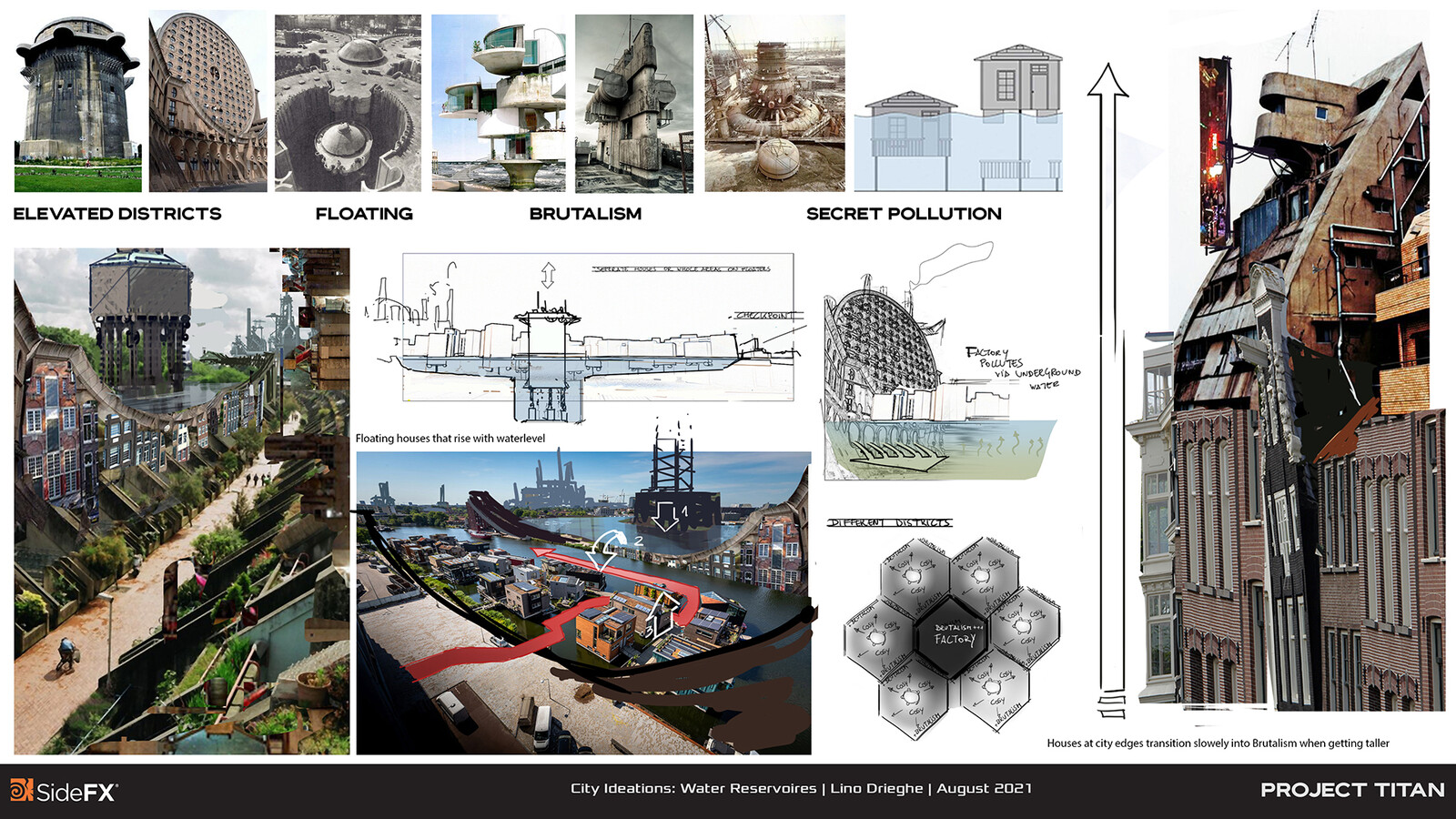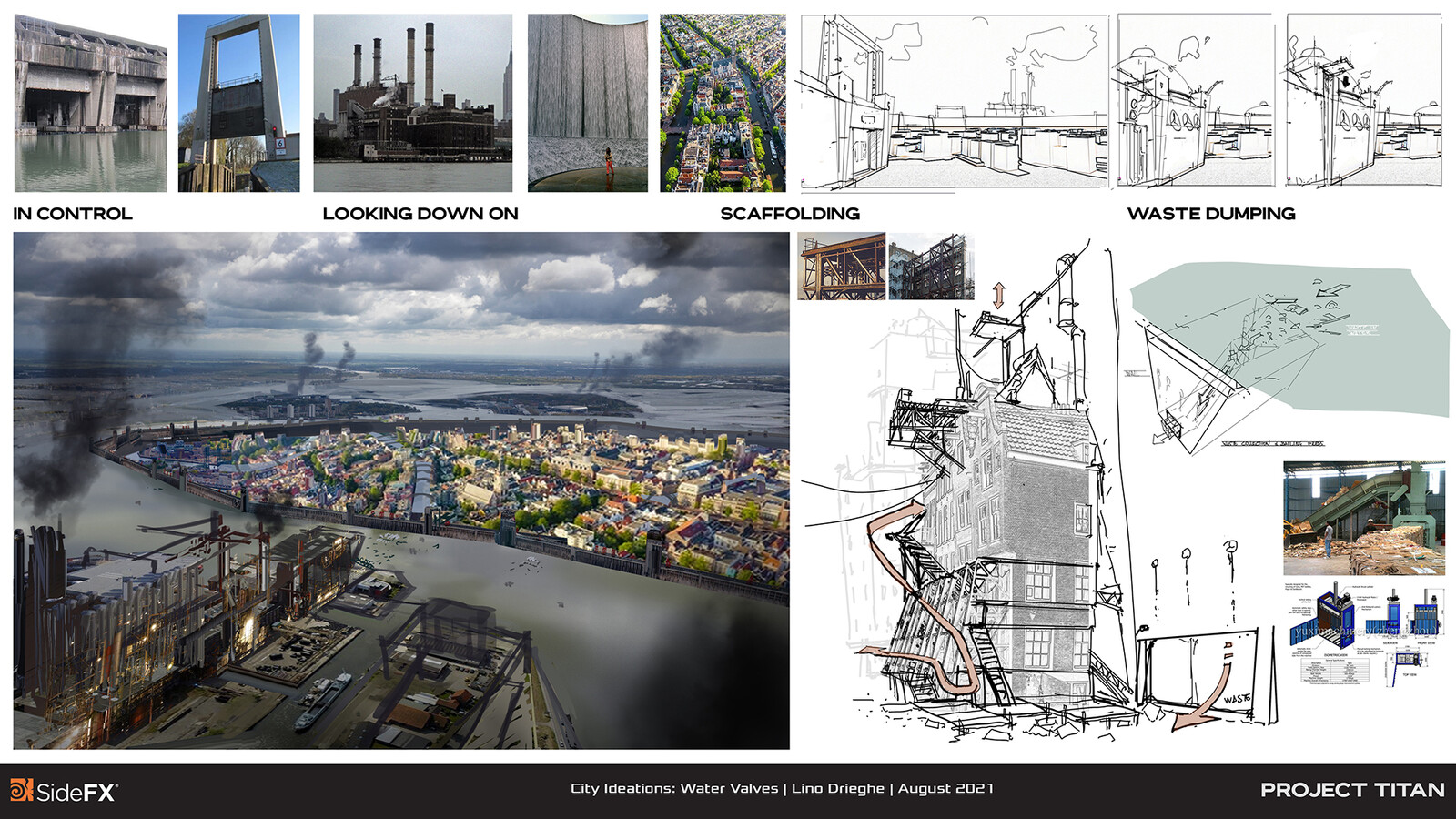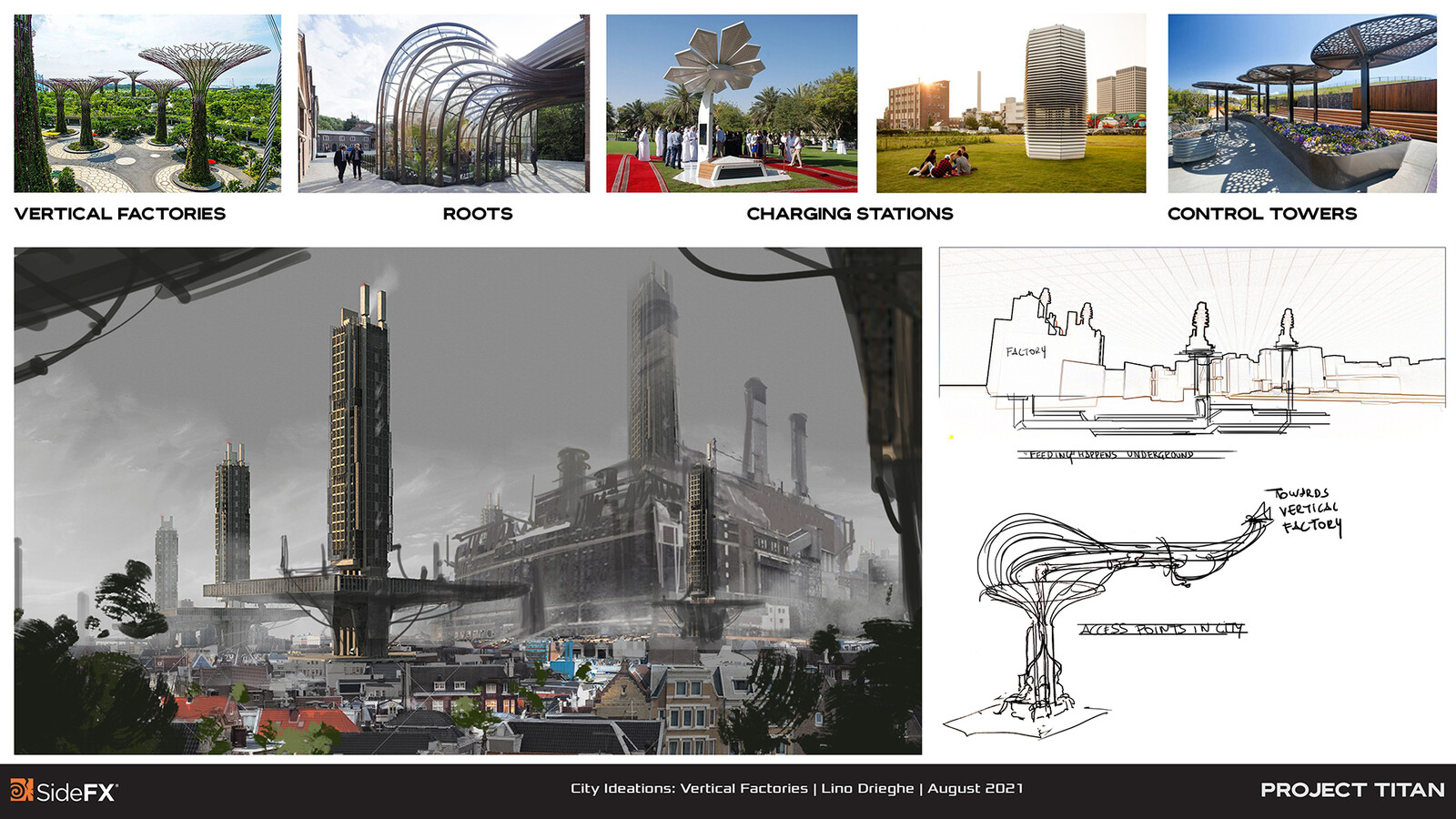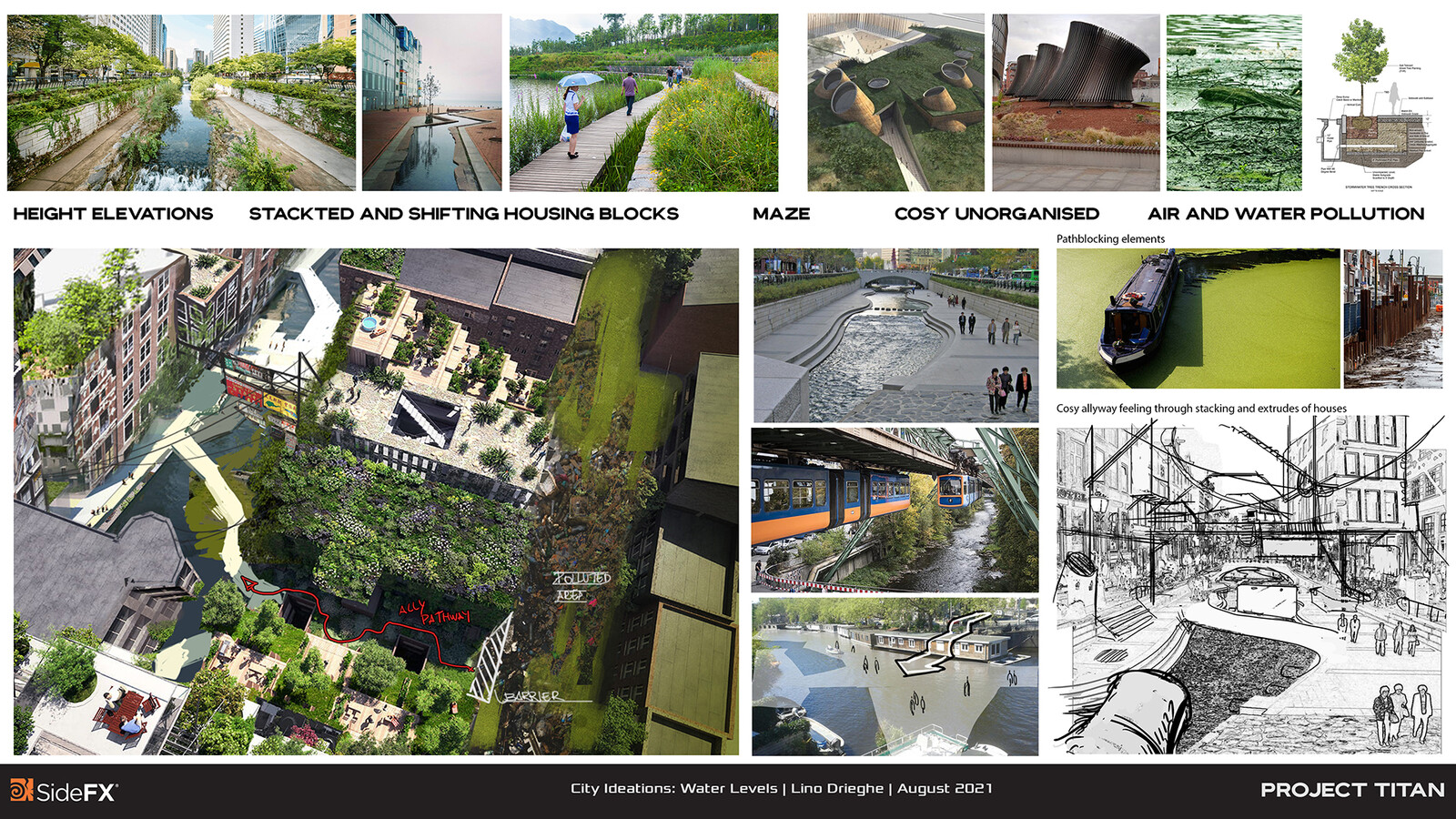 PHASE II – VALVE CITY
We decided to continue with the Valve City concept mixed with the 'tower' idea from the Vertical Factory concept. From this point, with the background more fleshed out, I started working on the city and how it generally could look like.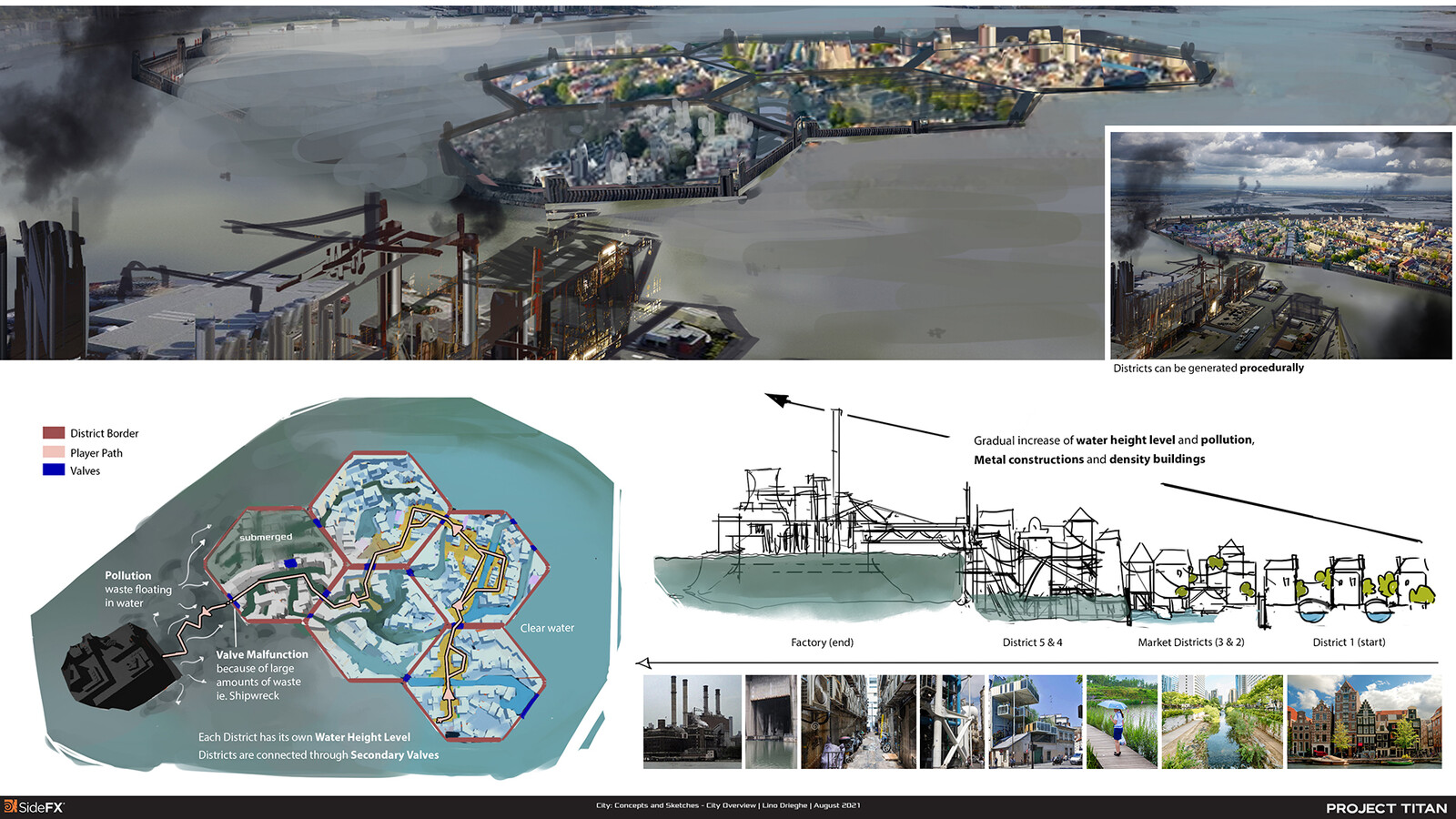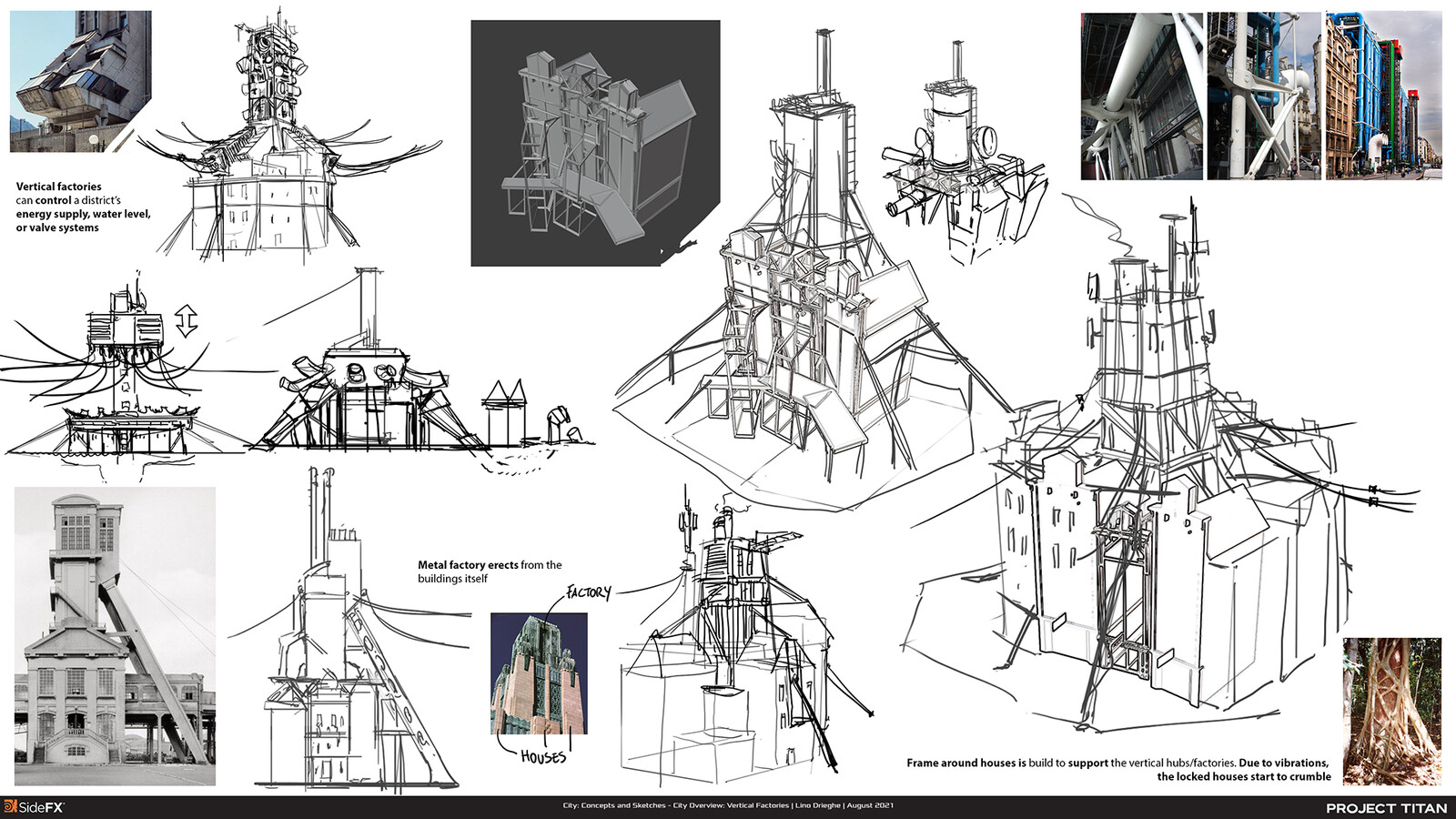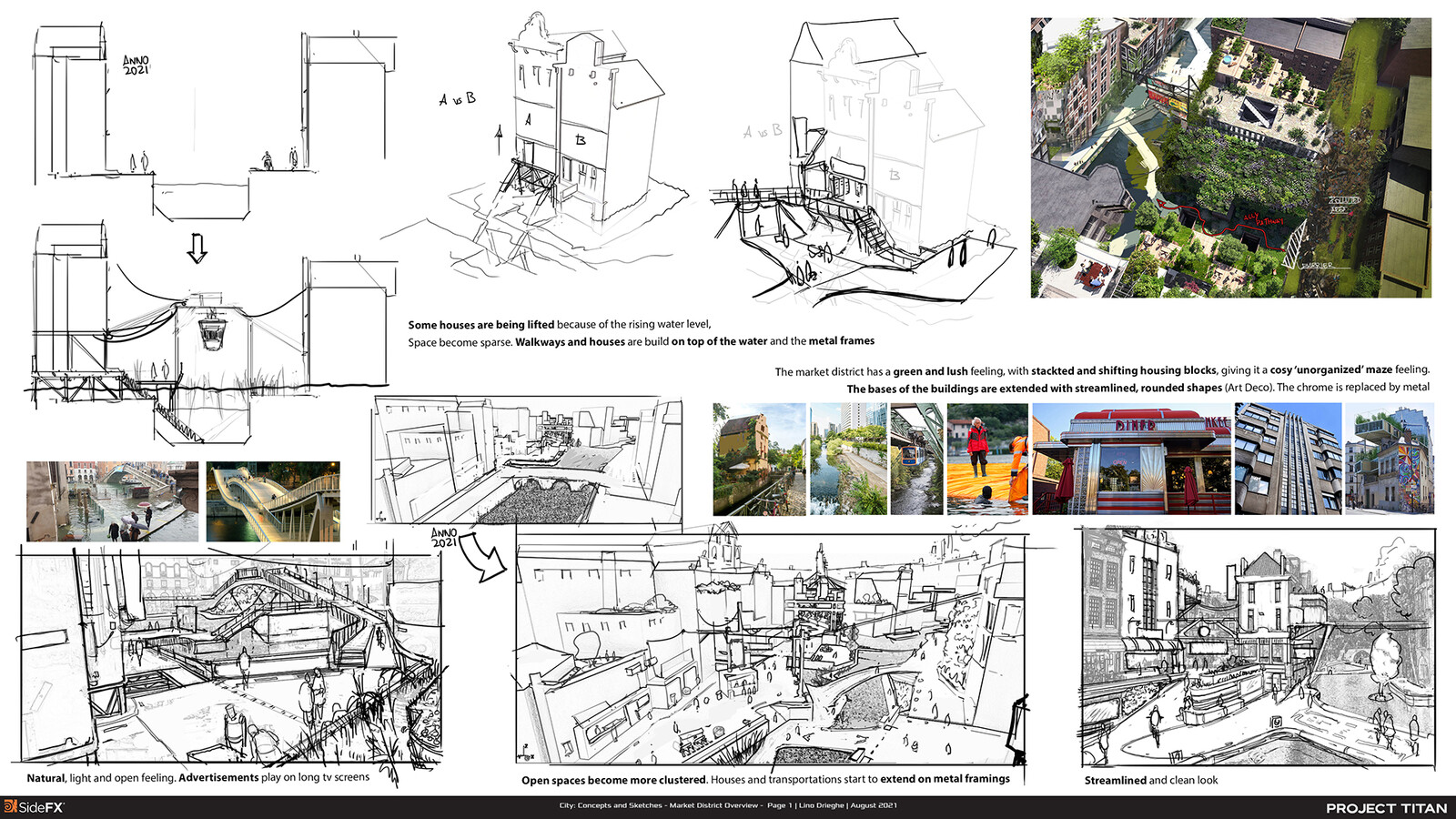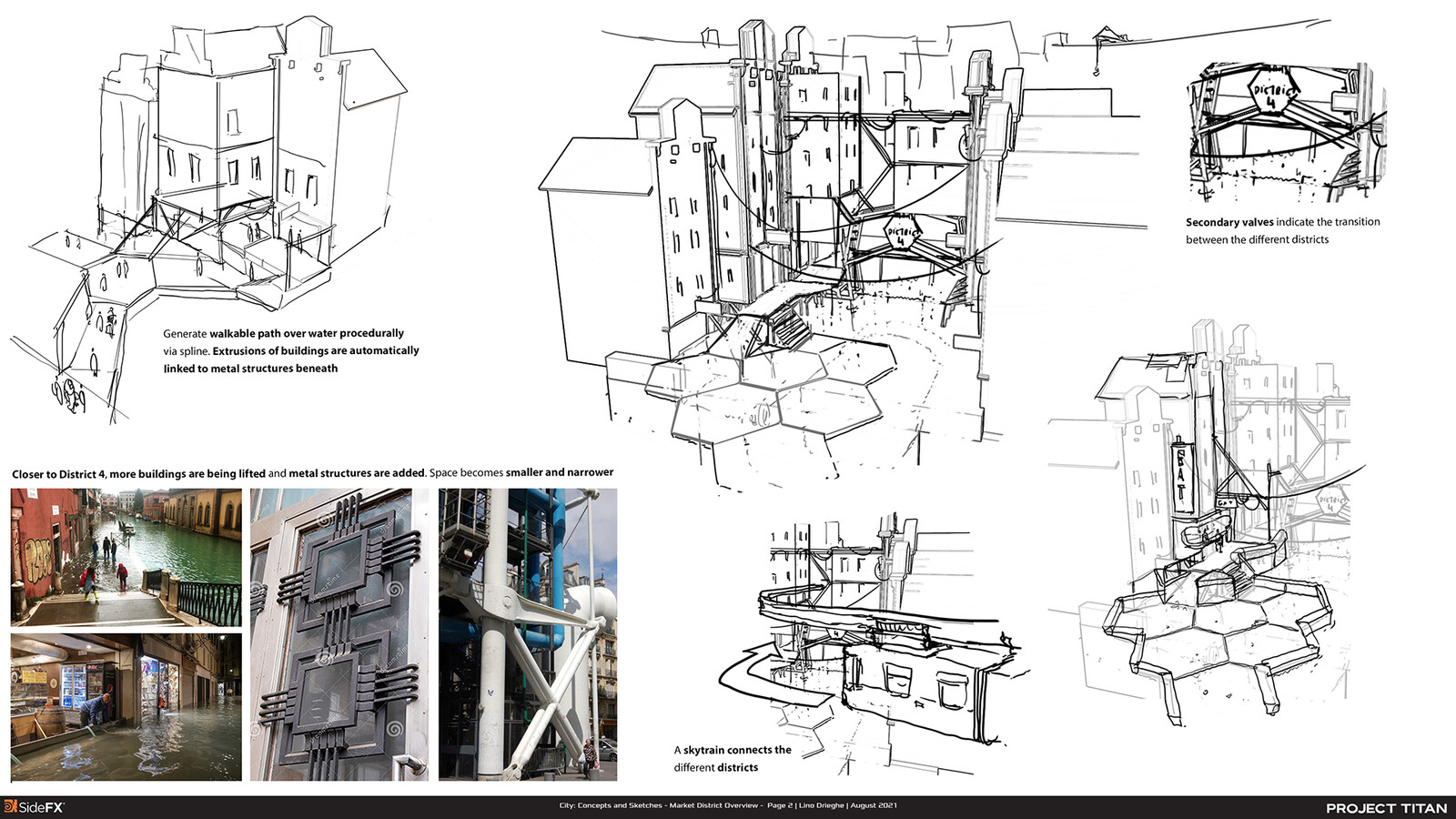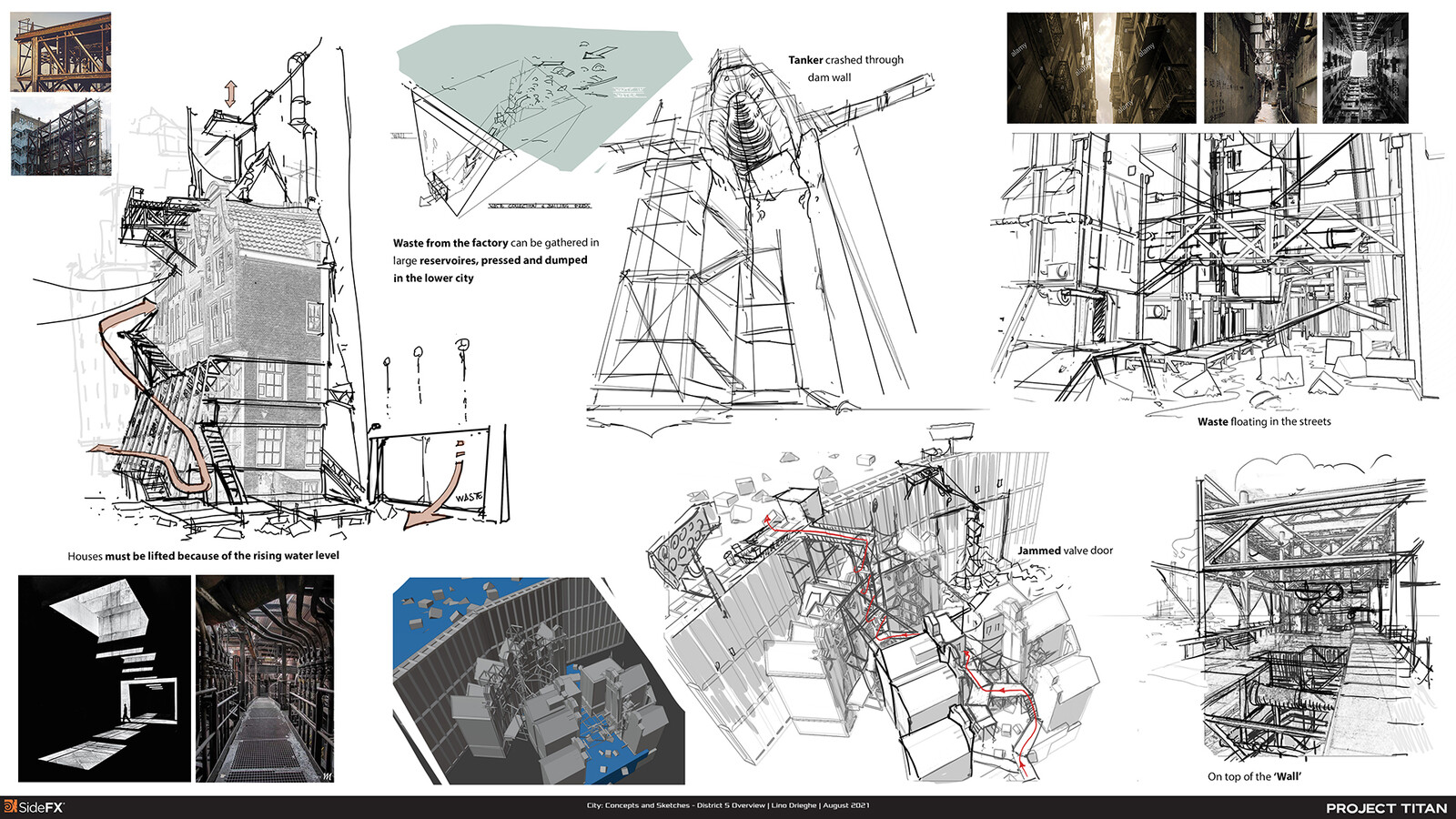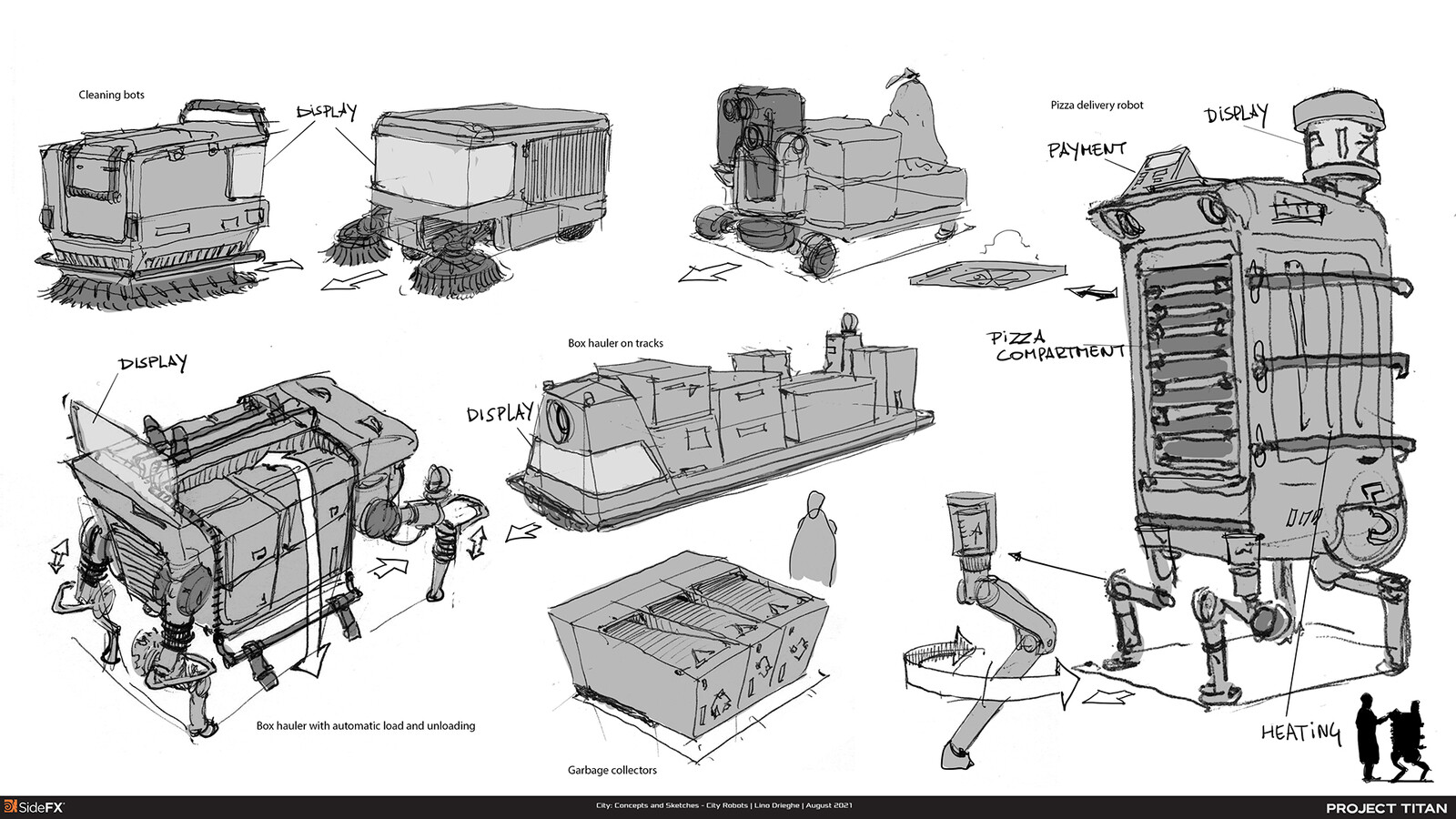 PHASE III – MARKET DISTRICT
Once the overall tone of the city was set, I worked on the way houses were constructed, what specific areas around the market looked like. The metropole had to feel like a futuristic Amsterdam-like city so I figured out how traffic, pedestrians and water could work together. The general theme throughout this Phase was the rising water level. At the end of this phase, I created a 3d-blockout based on the three close-ups to help me draw the general market area.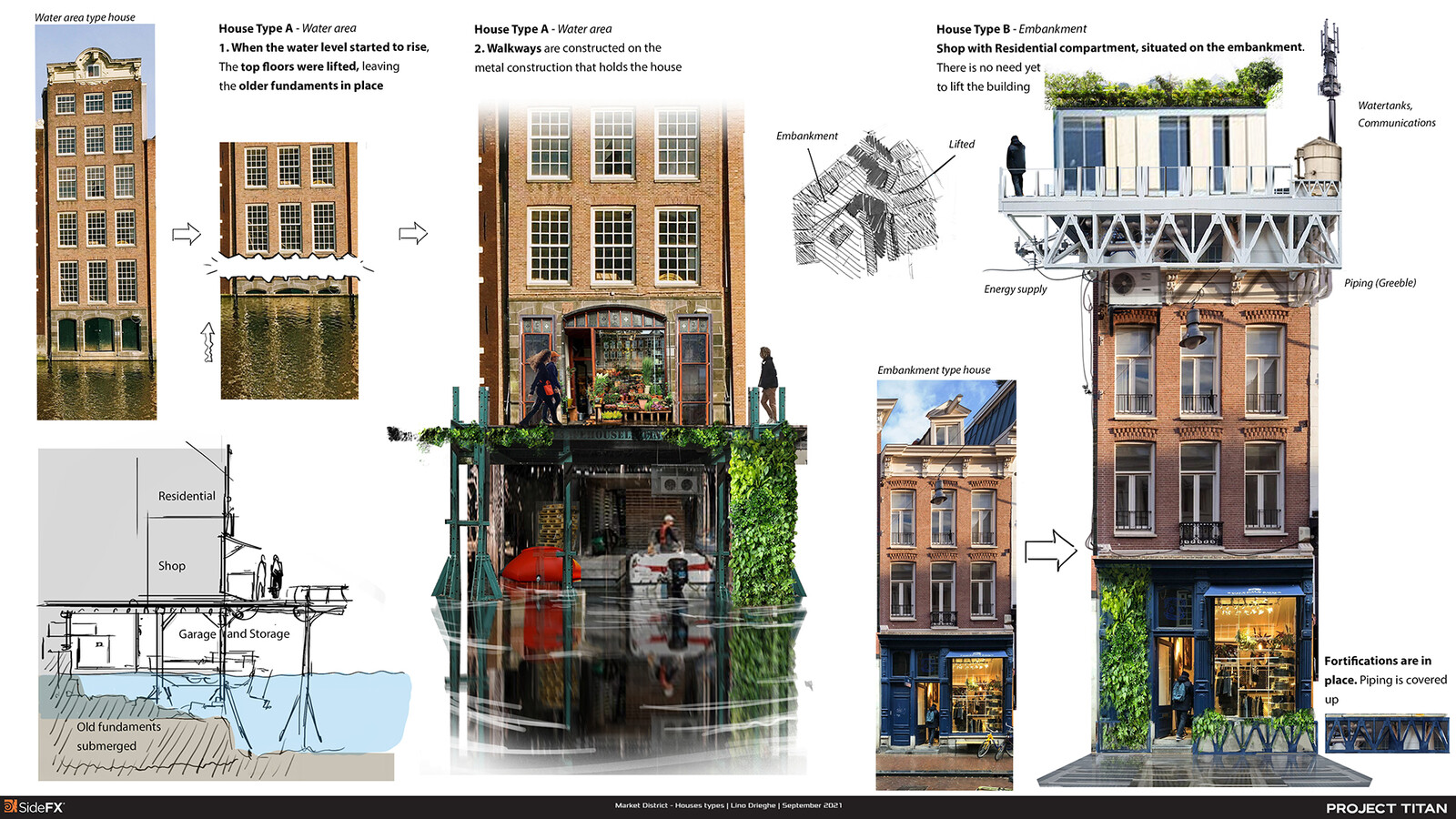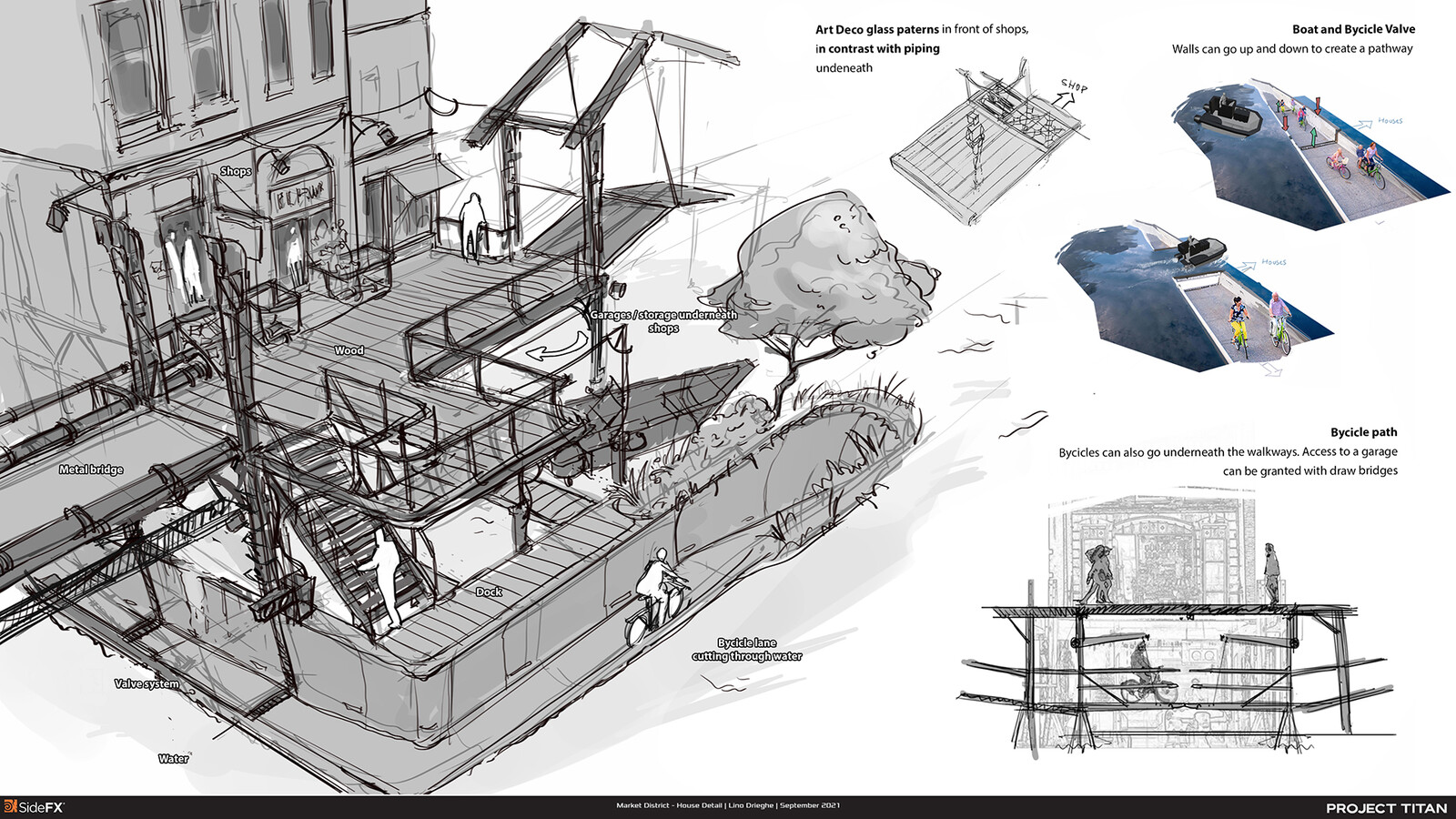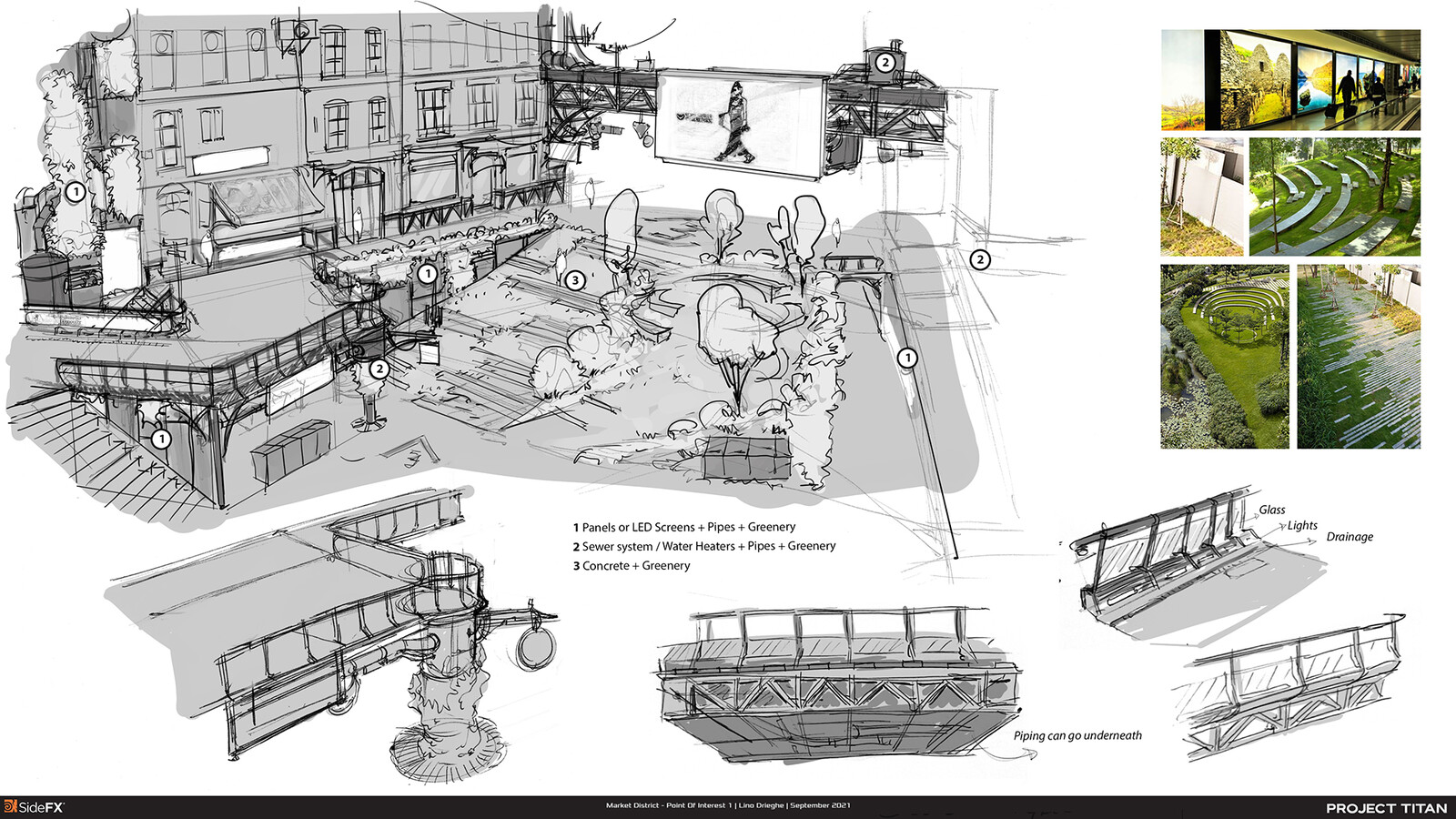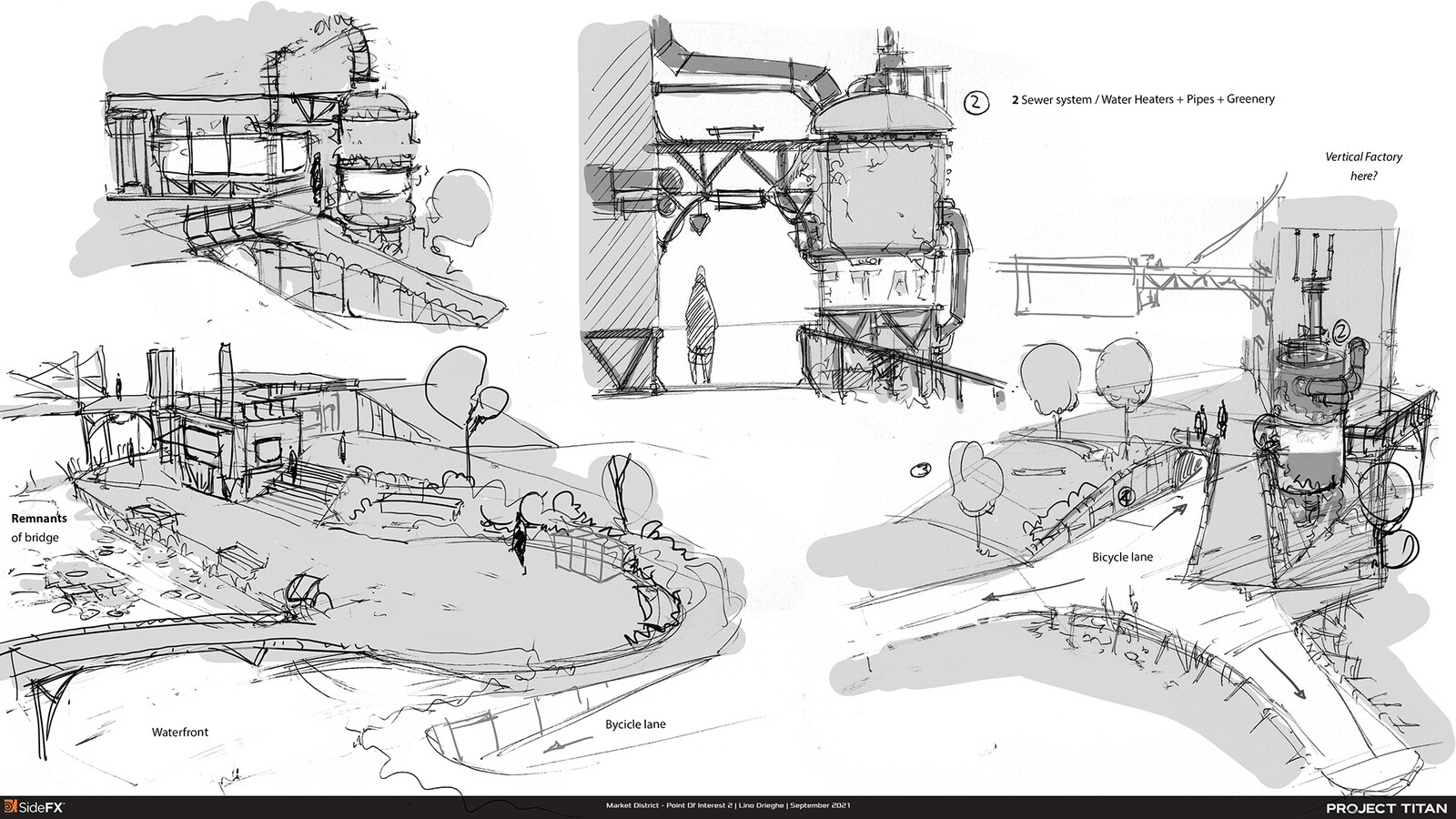 PHASE IV – MARKET DISTRICT COMPOSITIONS
I used my 3d-blockout from the previous phase to come up with several point of views of the market area. From there I explored possible moods for the market area using a combination of painting and photos (that is often time how I work).
The idea here was to create a key painting of the market area, that the 3d-artists could use a guide for the materials, light, color,… used in the scene.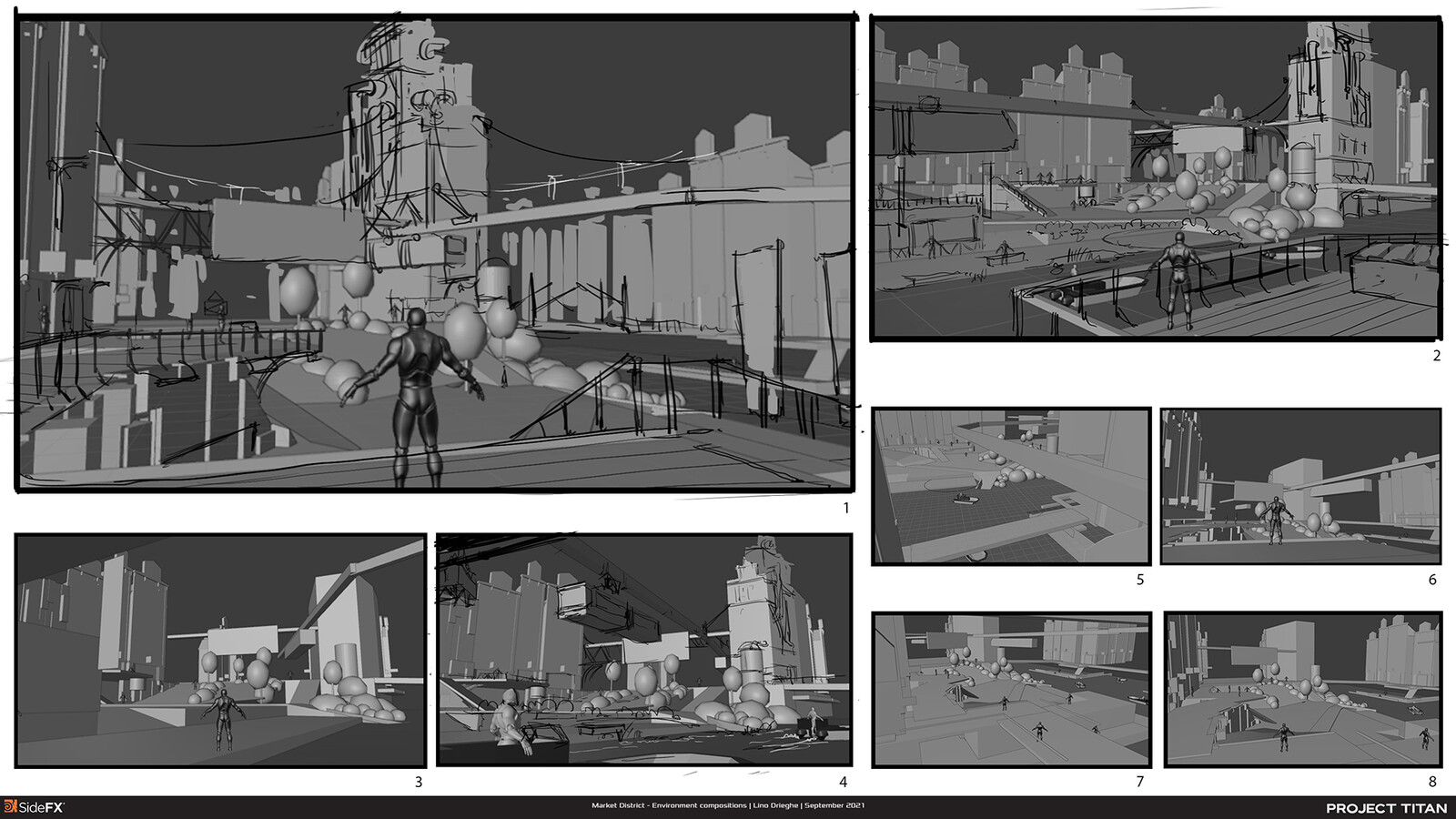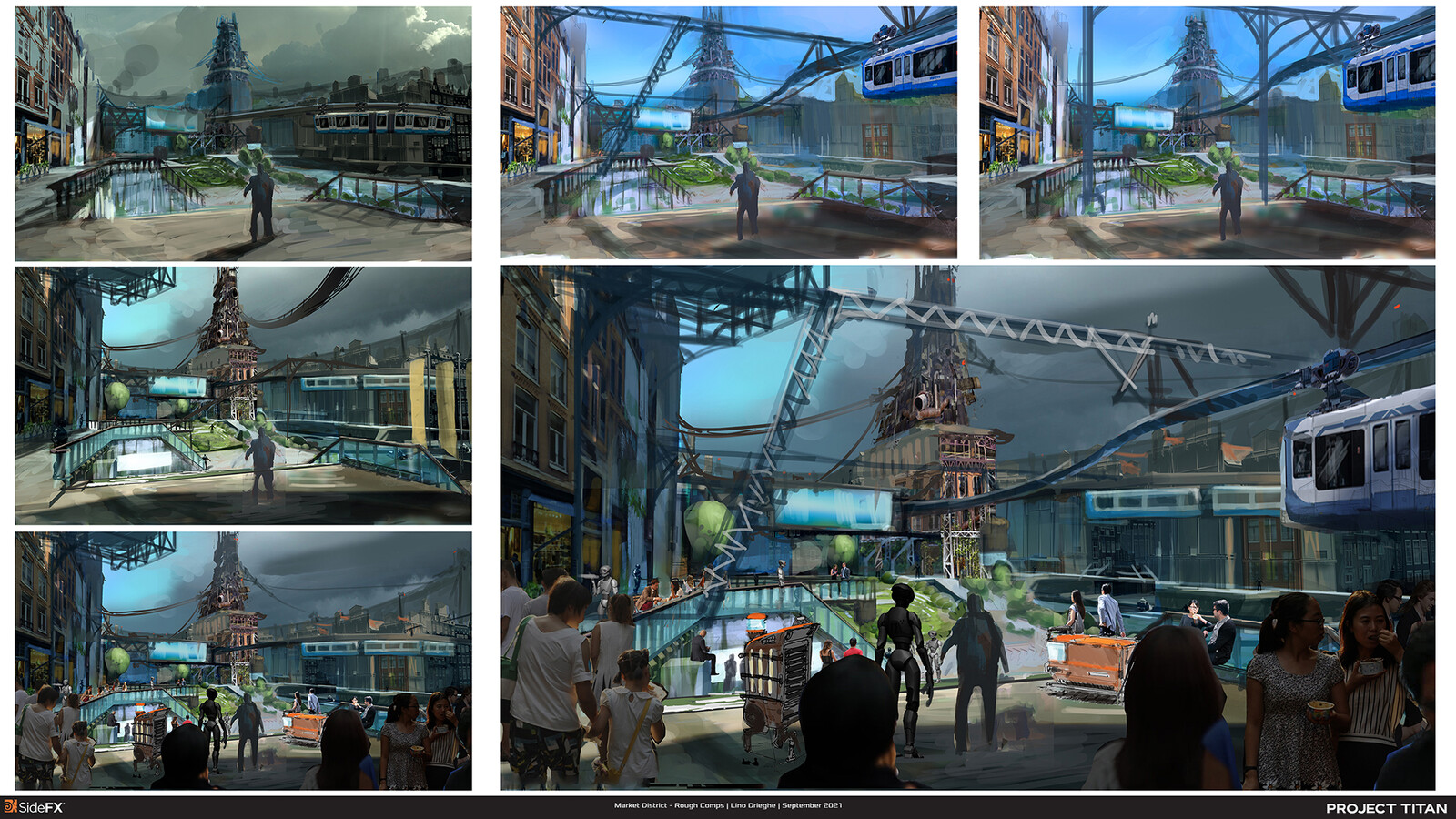 PHASE V – MARKET DISTRICT CALLOUT SHEETS
Eventually Simon, Patrick and I decided that callout sheets for the specific areas would be more beneficial for the 3d-artists to work from. As a result, I used the general market overview shot to do a quick mood painting to have a color and light guide ready for the artists.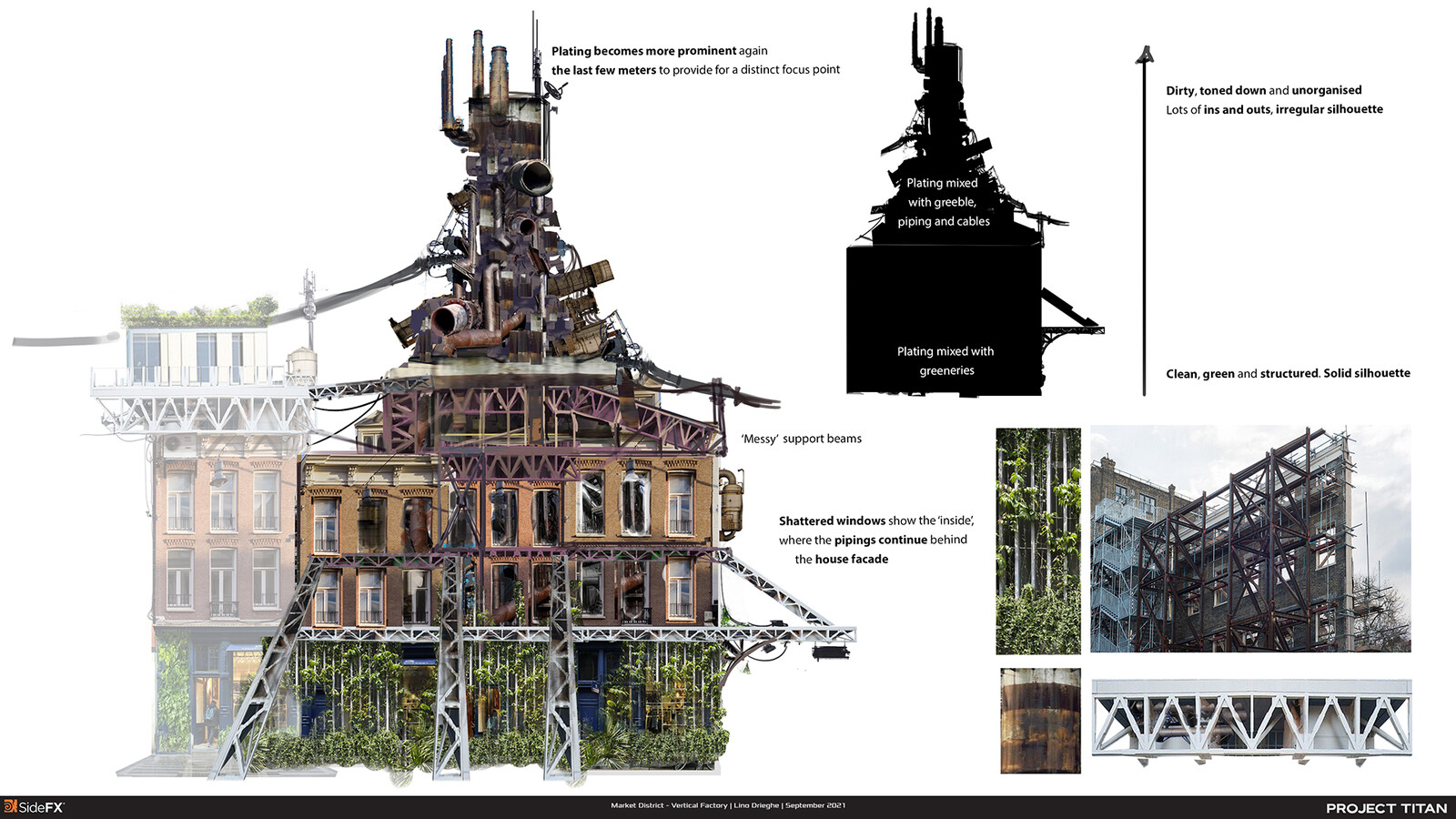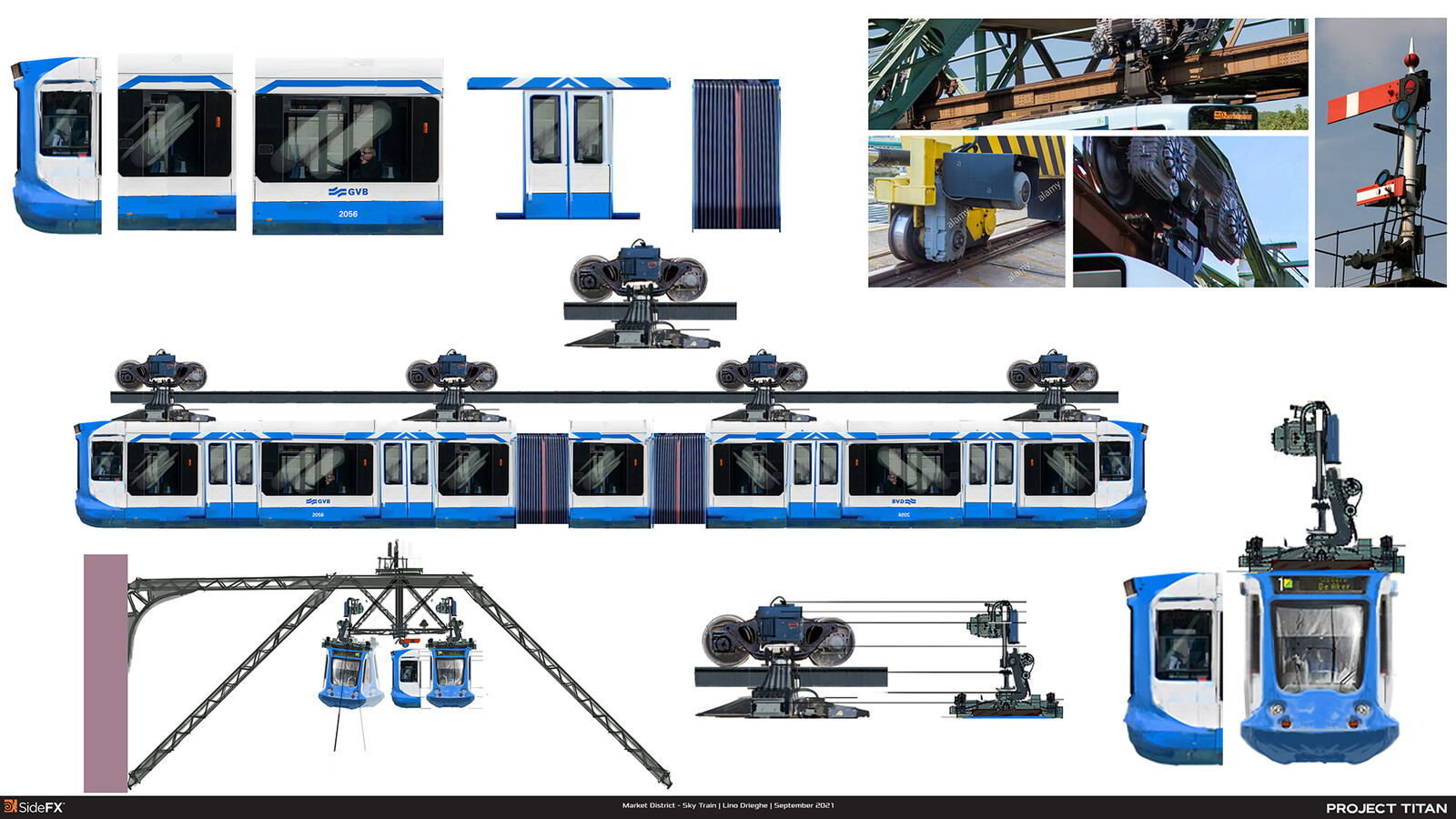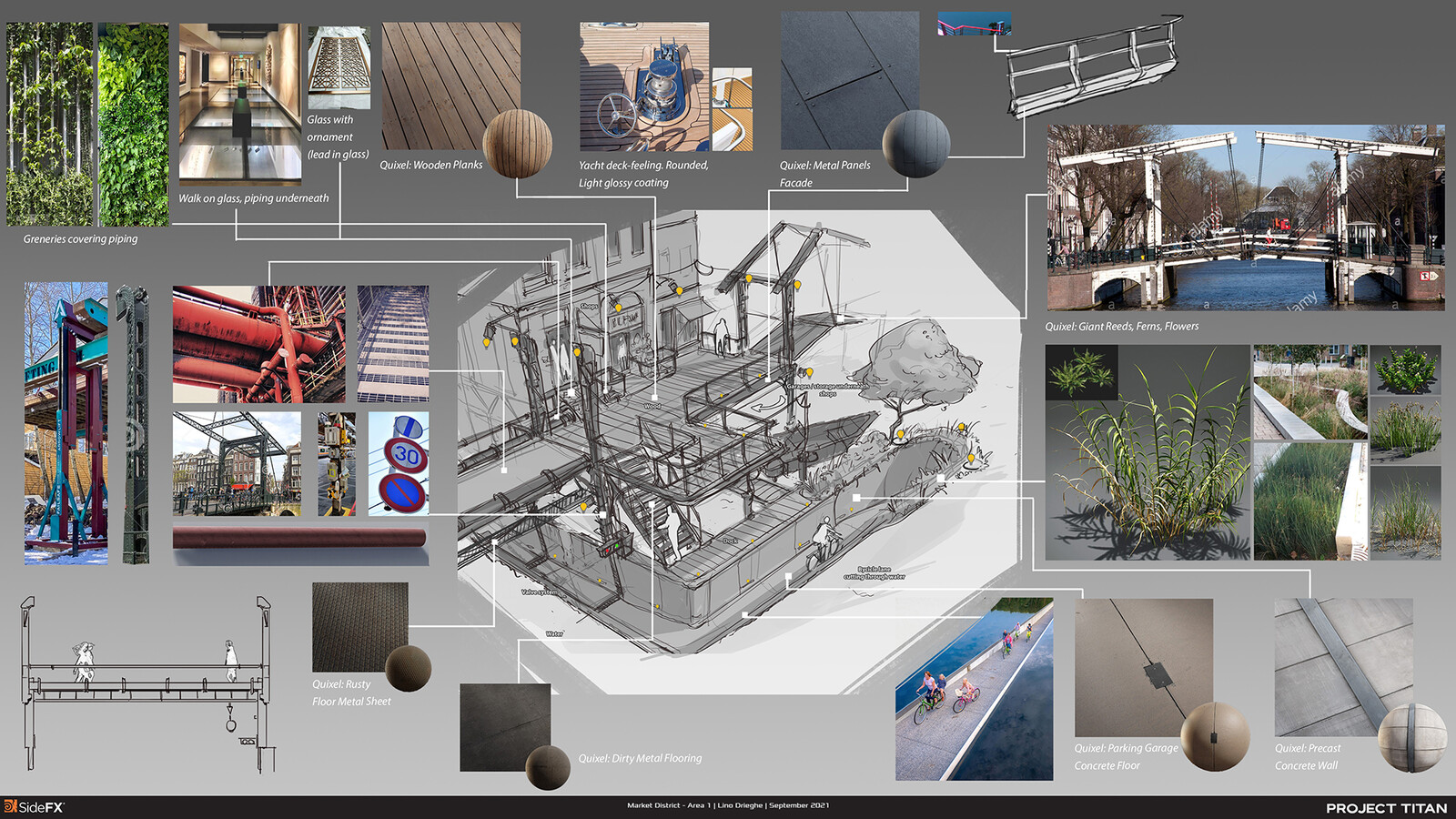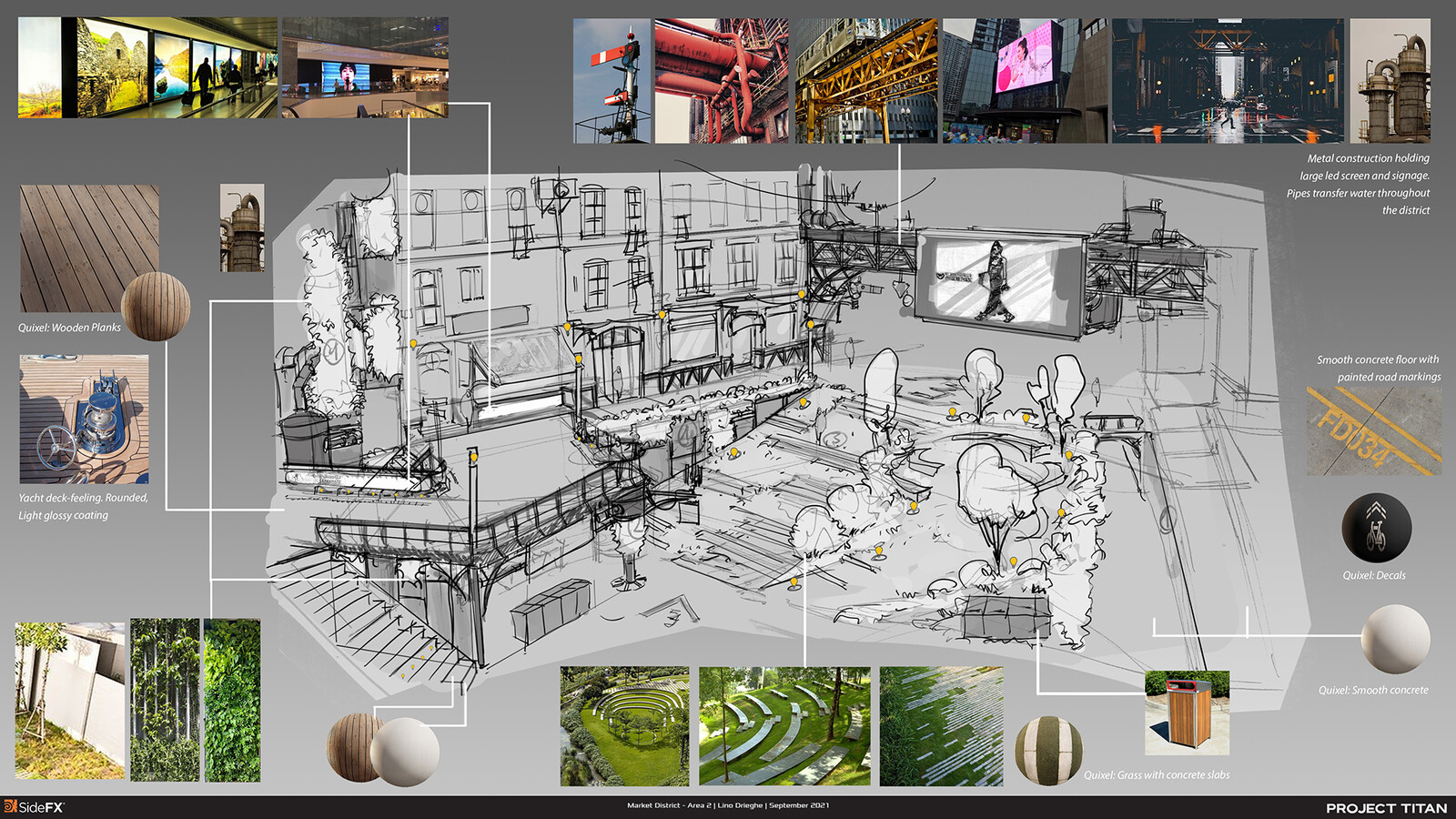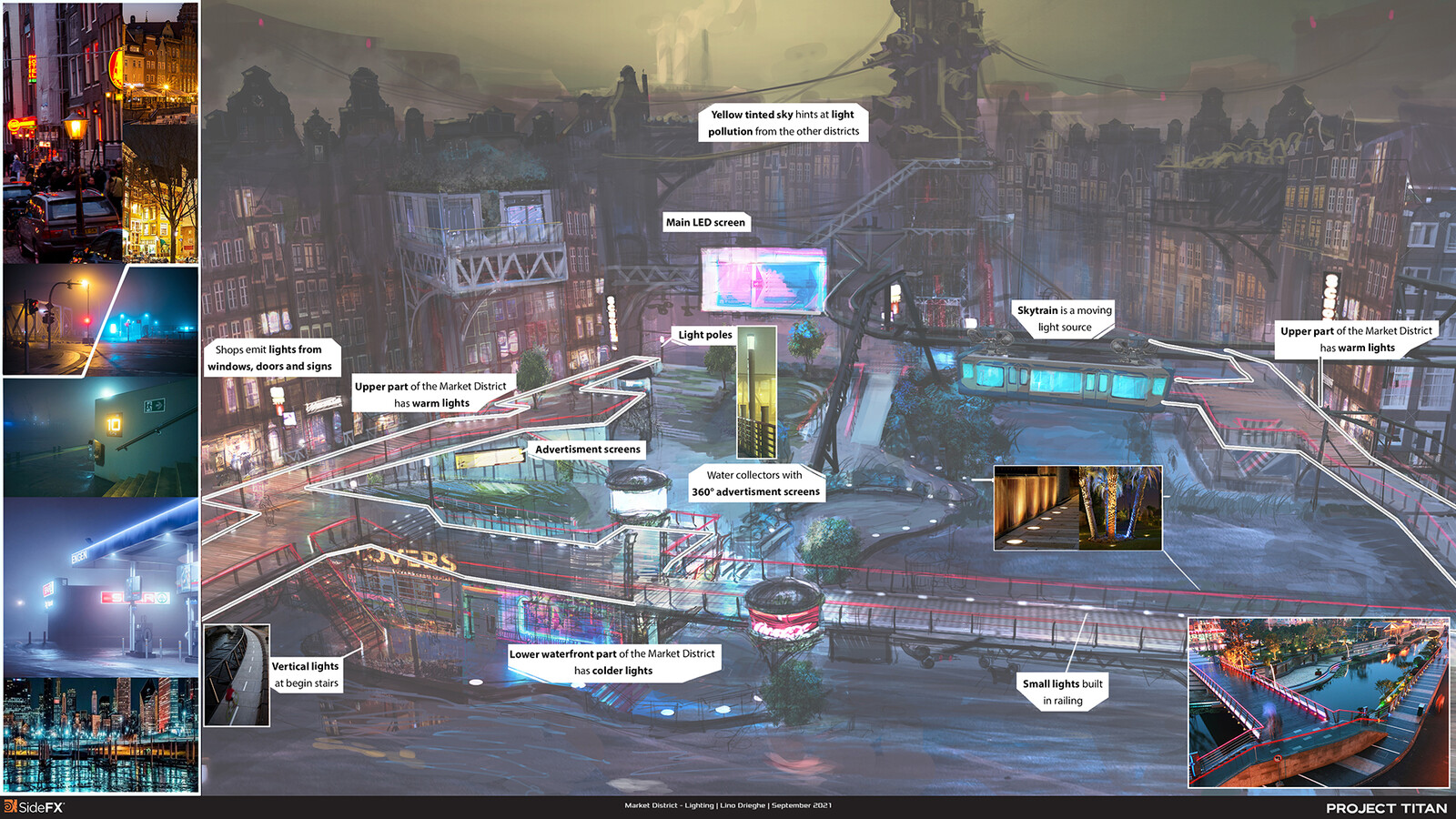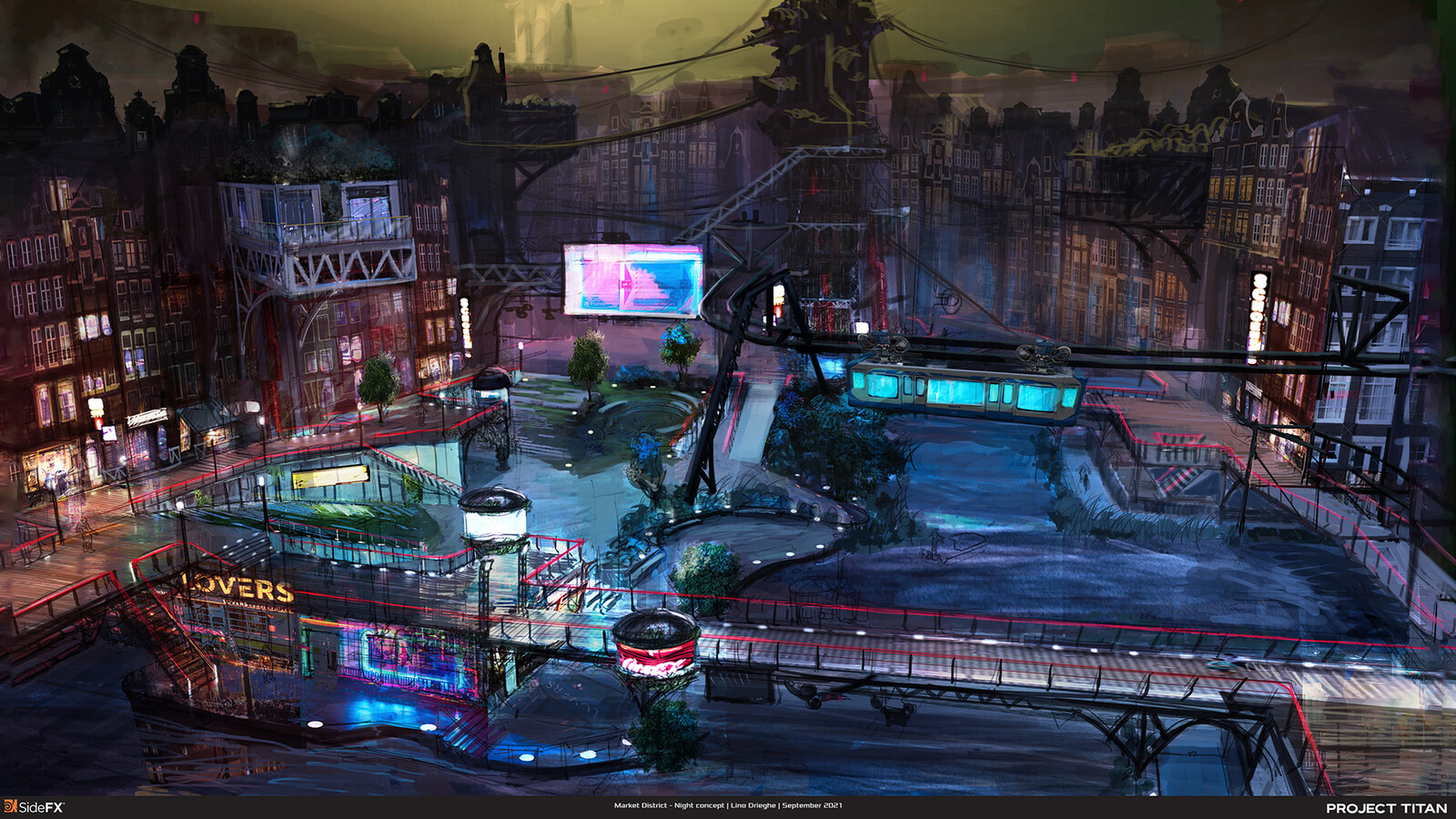 The final result:
A video of the whole process, from start to finish:
Please consider sharing my blog!