Hello everyone,
A week ago some colleagues and I went on another plein air painting trip, this time somewhat closer to where I live. We spent some decent time finding the right spot, having the possibility between a nice pond with water lilies or grassy hills with a castle on top. In the end we went for the latter because it had better lighting conditions and more space to set up our gear.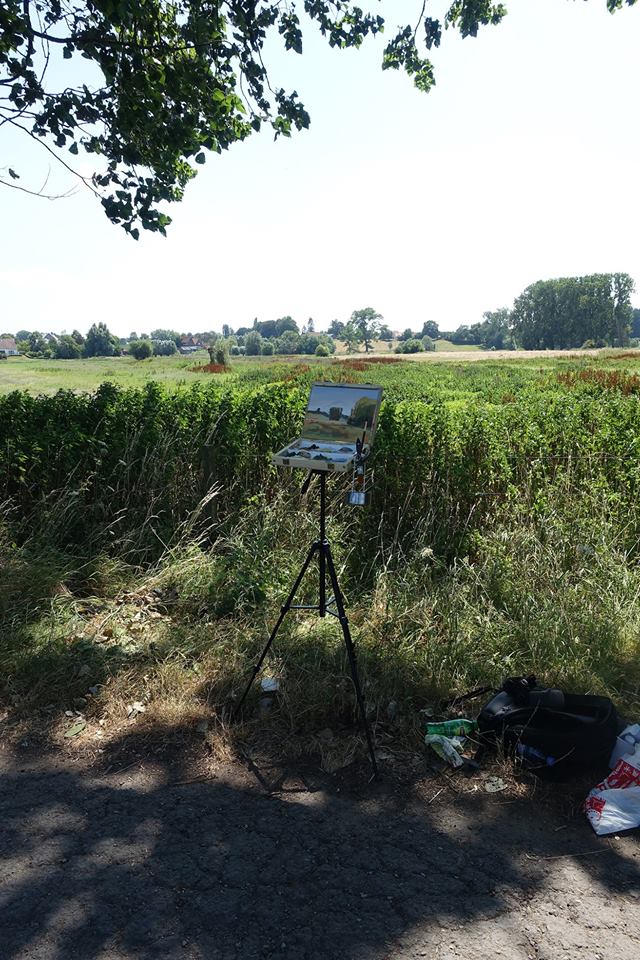 Materials
I was using my lightweight easel again, consisting of a self-made wooden box (much like a pochade box) and tripod. Because last time, I enjoyed working with oils that much, I decided to get some oils myself.
I would advice buying the following pigments:
Ultramarine Blue
Cadium Red
Cadium Yellow
Burnt Umber
Titanium White
(No black or dark pigment is needed. Mixing a Ultramarine Blue with equal amounts of Burnt Umber makes a rich neutral dark)
Next to the pigments, you'll need some solvents and painting medium as well. The solvent is used to clean the brushes afterwards, but can also be used to dilute and thin the pigment for the initial block-in stage. The medium can be added to the pigments to alter its consistency.
Paintings
Below you can find a step by step and the final results. I started with an underpainting by using a diluted burnt sienna: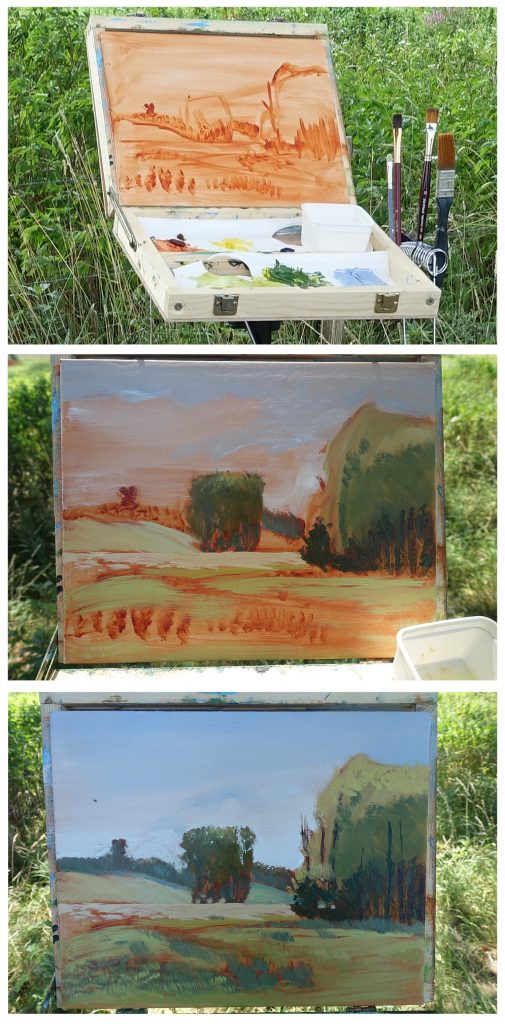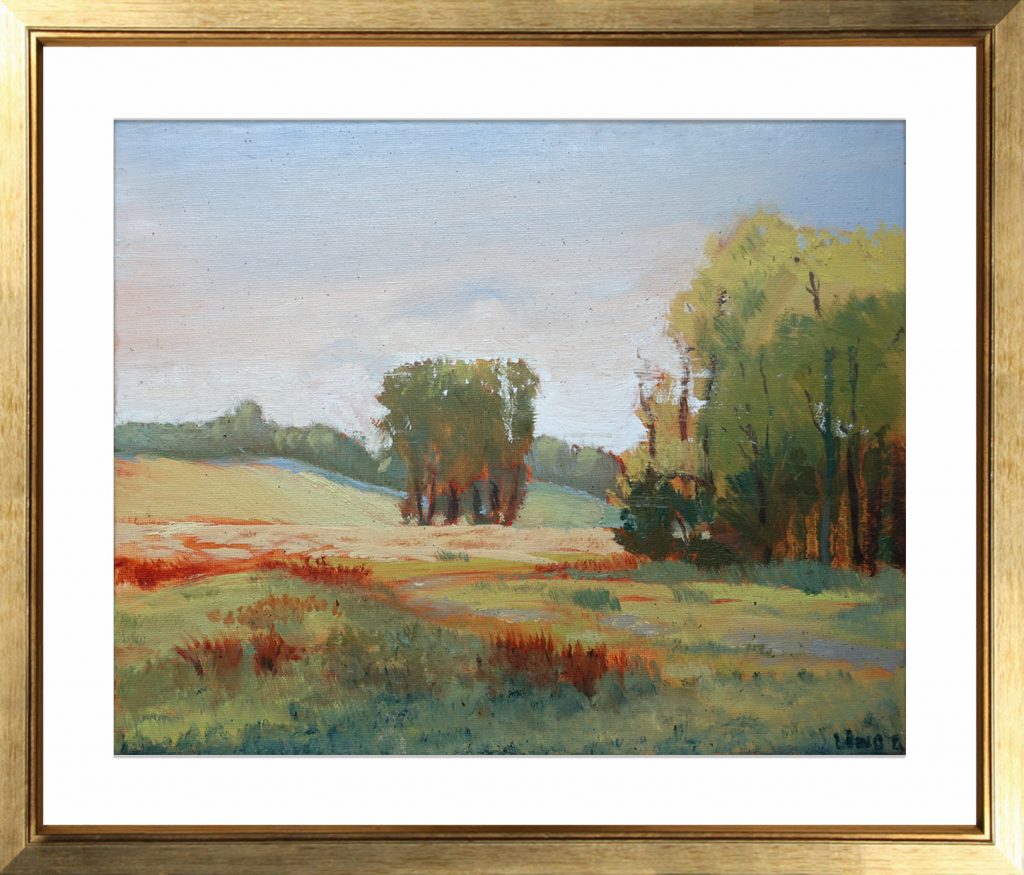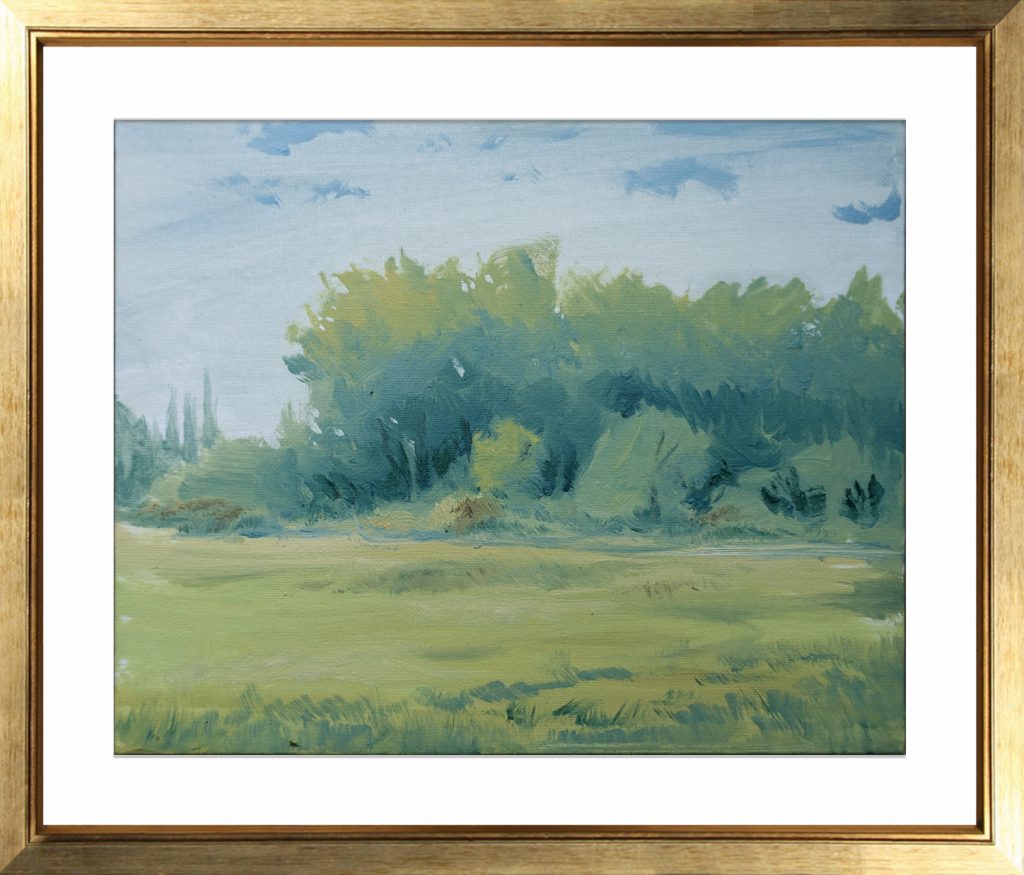 I quite new to painting with oils so feel free to share any insights, tips and tricks on that topic so everyone can benefit from it!
Please consider sharing my blog!