Sketch and idea based on the French Airliner Farman F120. The ideas was sketched out in Blender's Grease Pencil. It allowed my to adjust the design where needed and different angles were captured and taken into Photoshop for further exploration: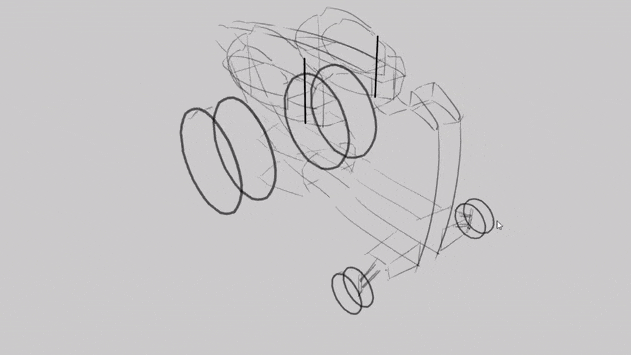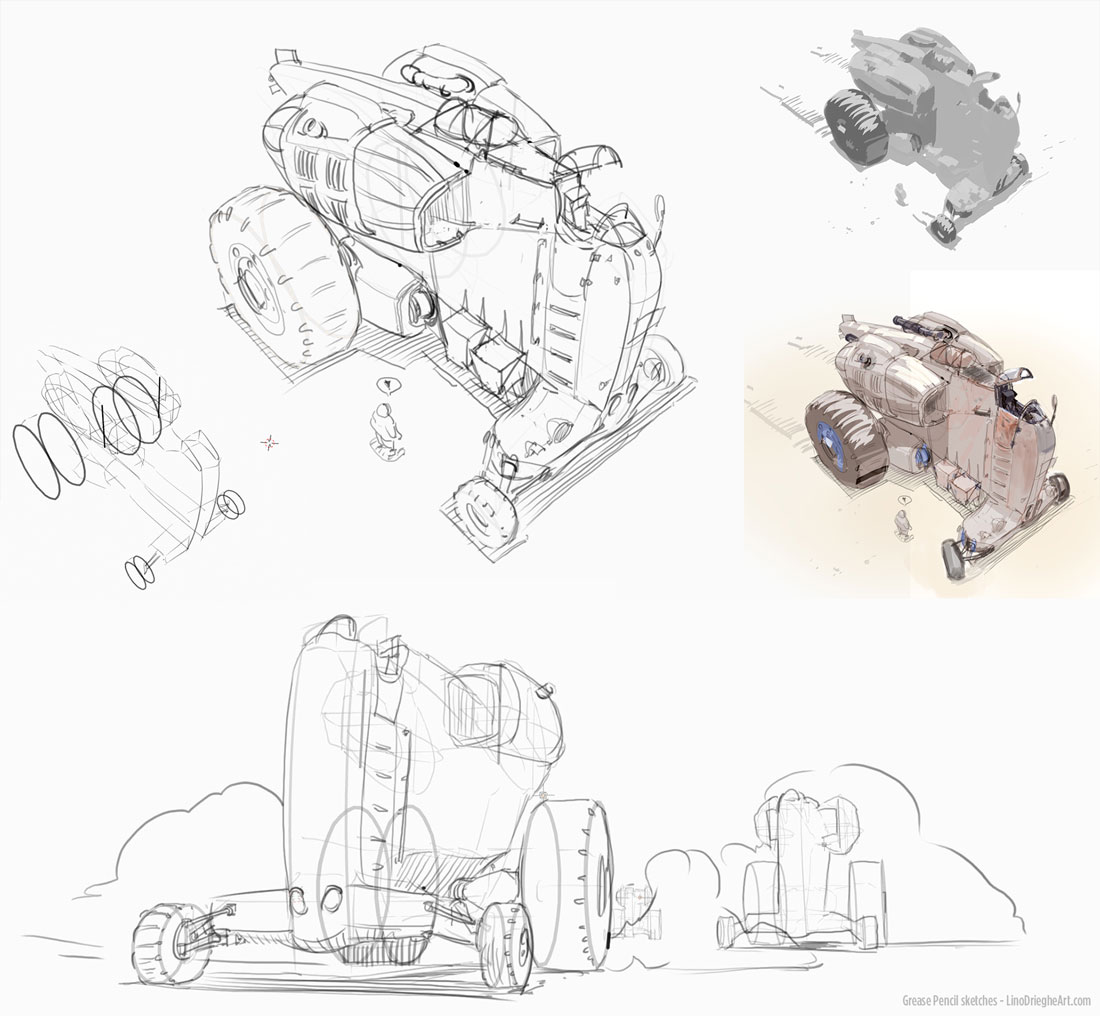 Based on the Grease Pencil sketch, I created the 3d model in Blender. Aside from the wheels and suspensions, which are PBR materials, the texturing and unwrapping was done quick and dirty with self made material maps. That way I was able to introduce 'greeble' elements that later could help during the overpainting in Photoshop:


A scene was created and sculpted in 3d for the first keyframe. I was able to shot different angles under different lights and surroundings for other keyframes: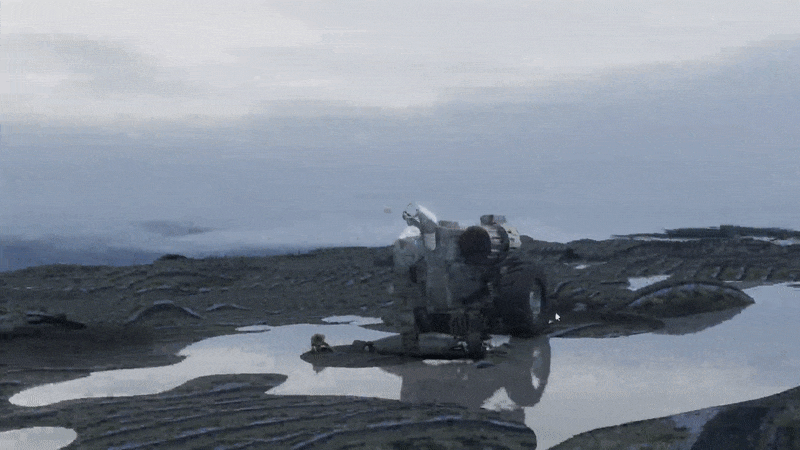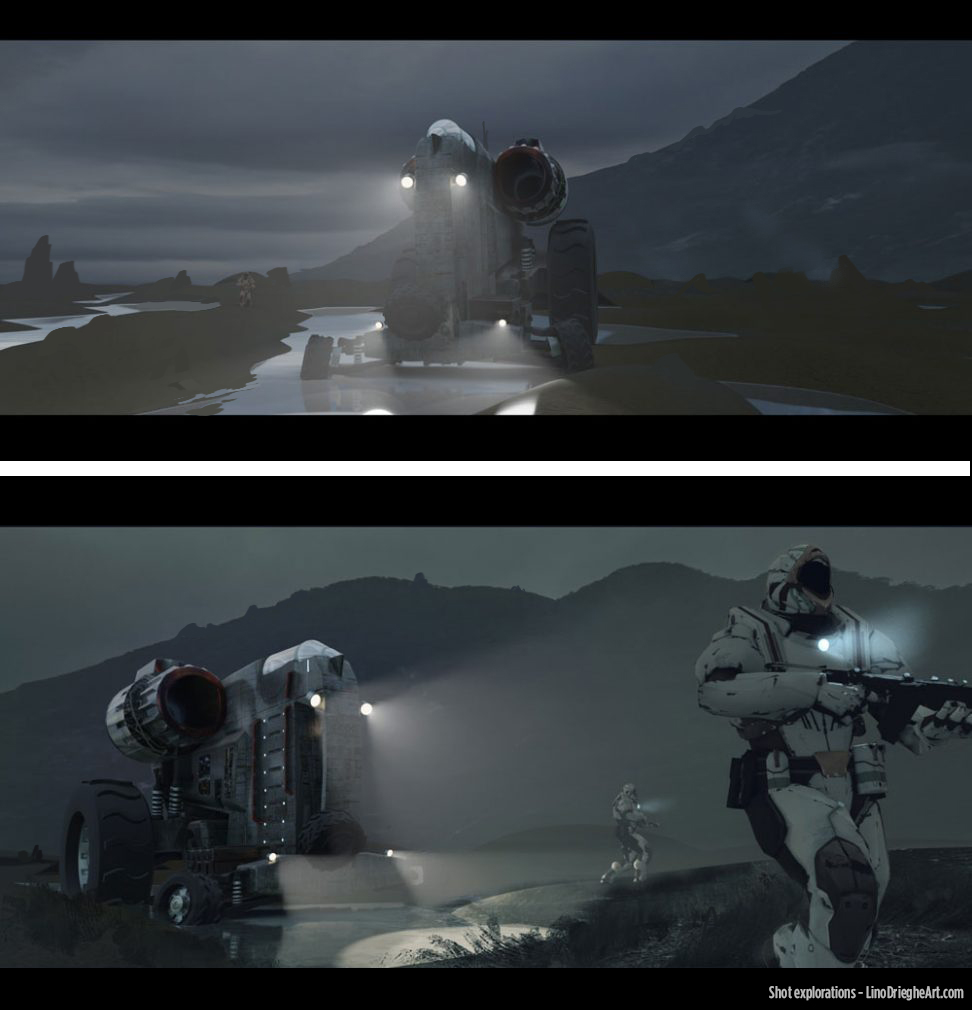 Planet Exploration Truck EXPLOR-CT 05
The first keyframe for the planet exploration vehicle shows the moment where the driver is taken by surprise by overflying Pterosaurs. These creatures gather and live around giant primeval trees overflowing with resin.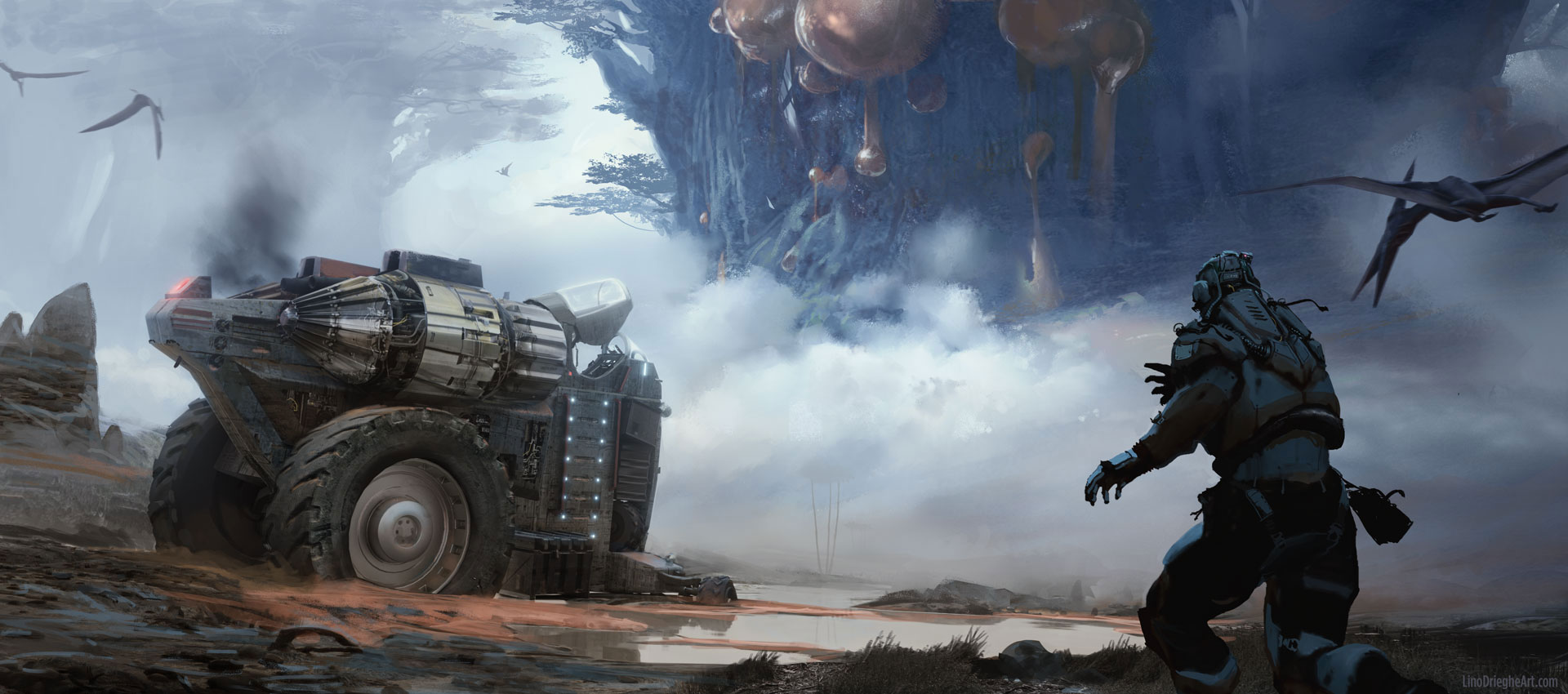 Please consider sharing my blog!